32.3 km ~ 45,534 steps
Song of the Day: Mykonos – Fleet Foxes
Originally, I had wanted to take the Dragonte Route today, a mountainous, remote, alternative route, but because we were starting in Cacabelos, that would have been 40+ km. I didn't think Maverick (or myself if I'm being honest) would be up for that.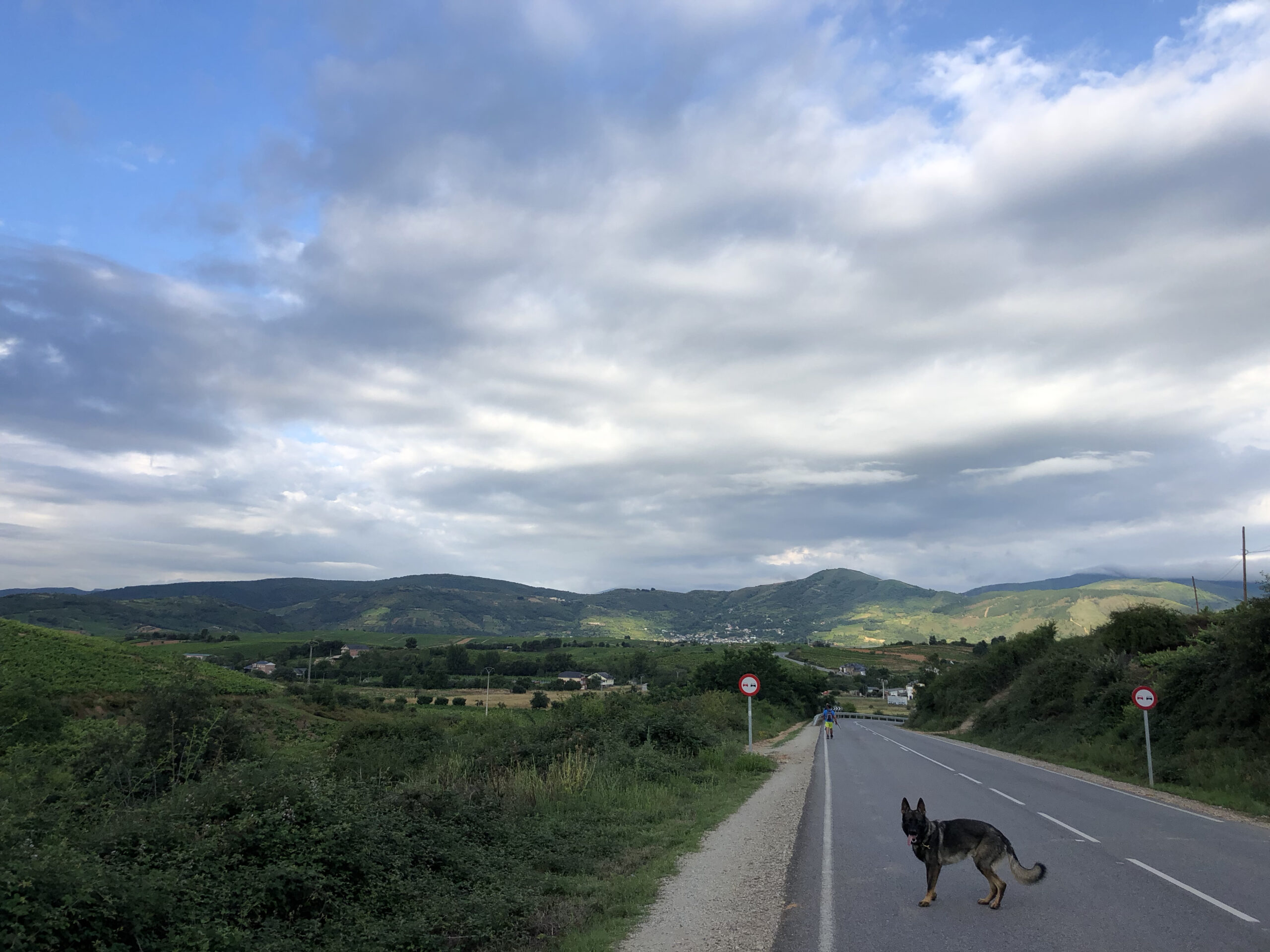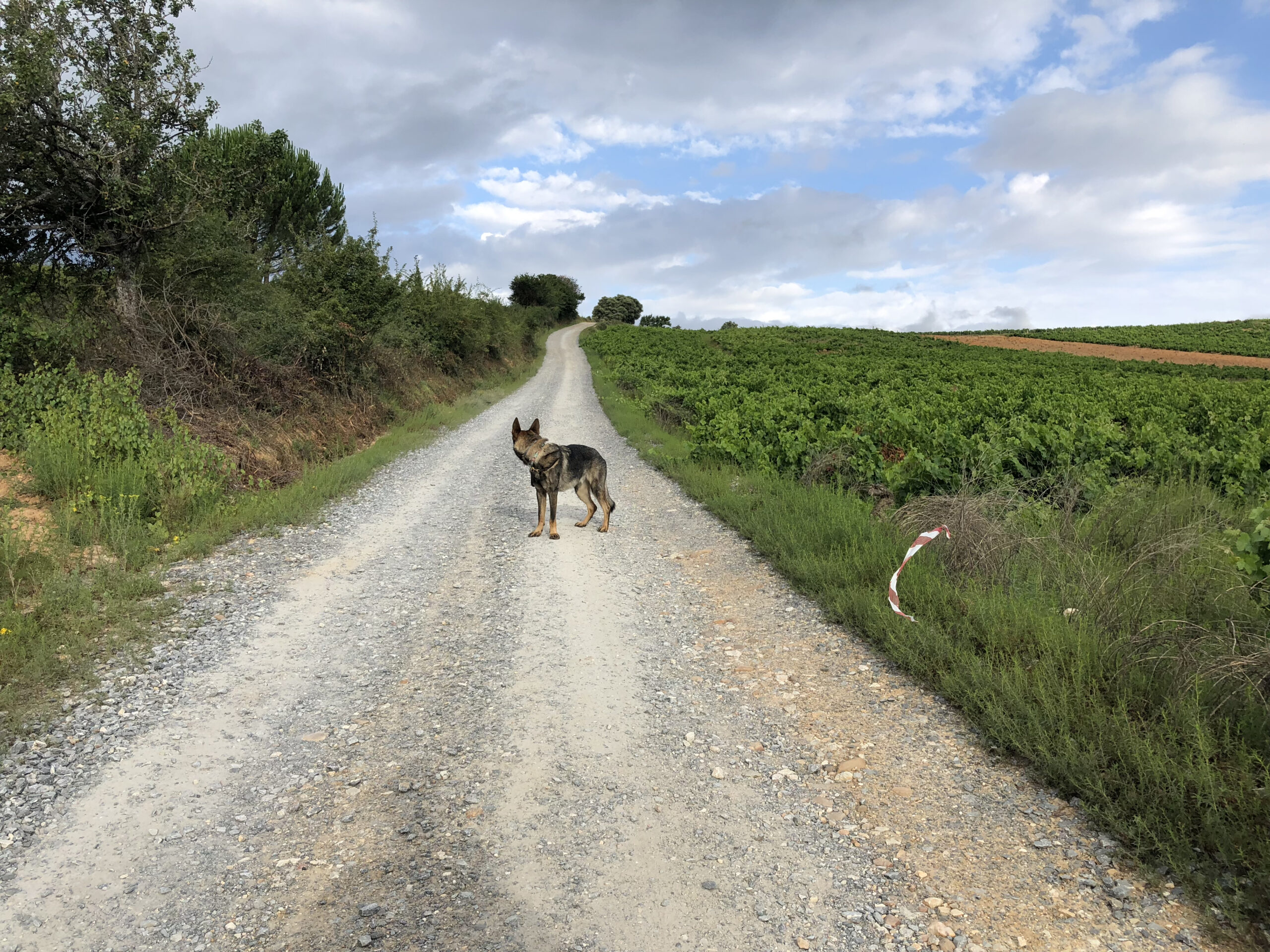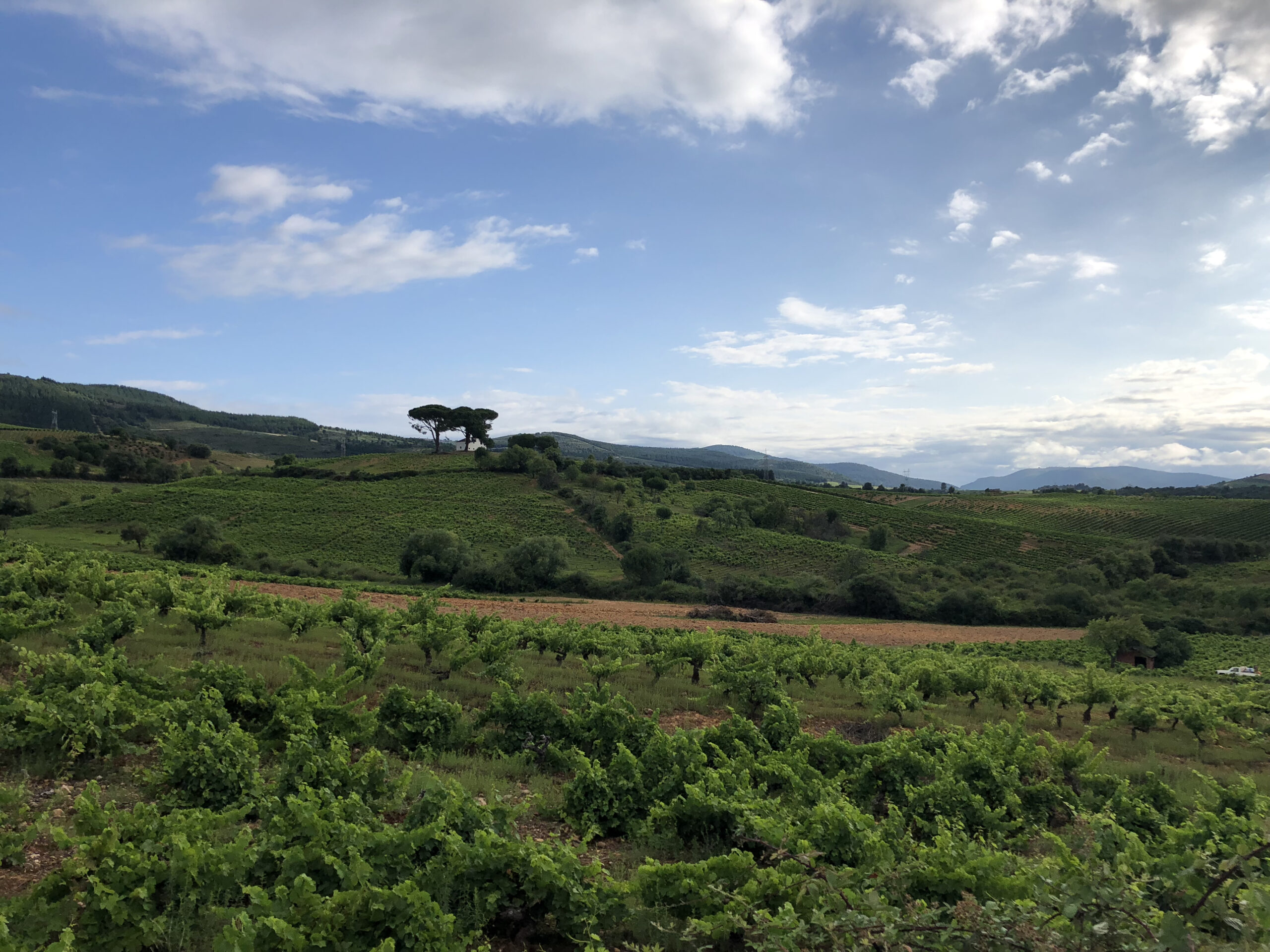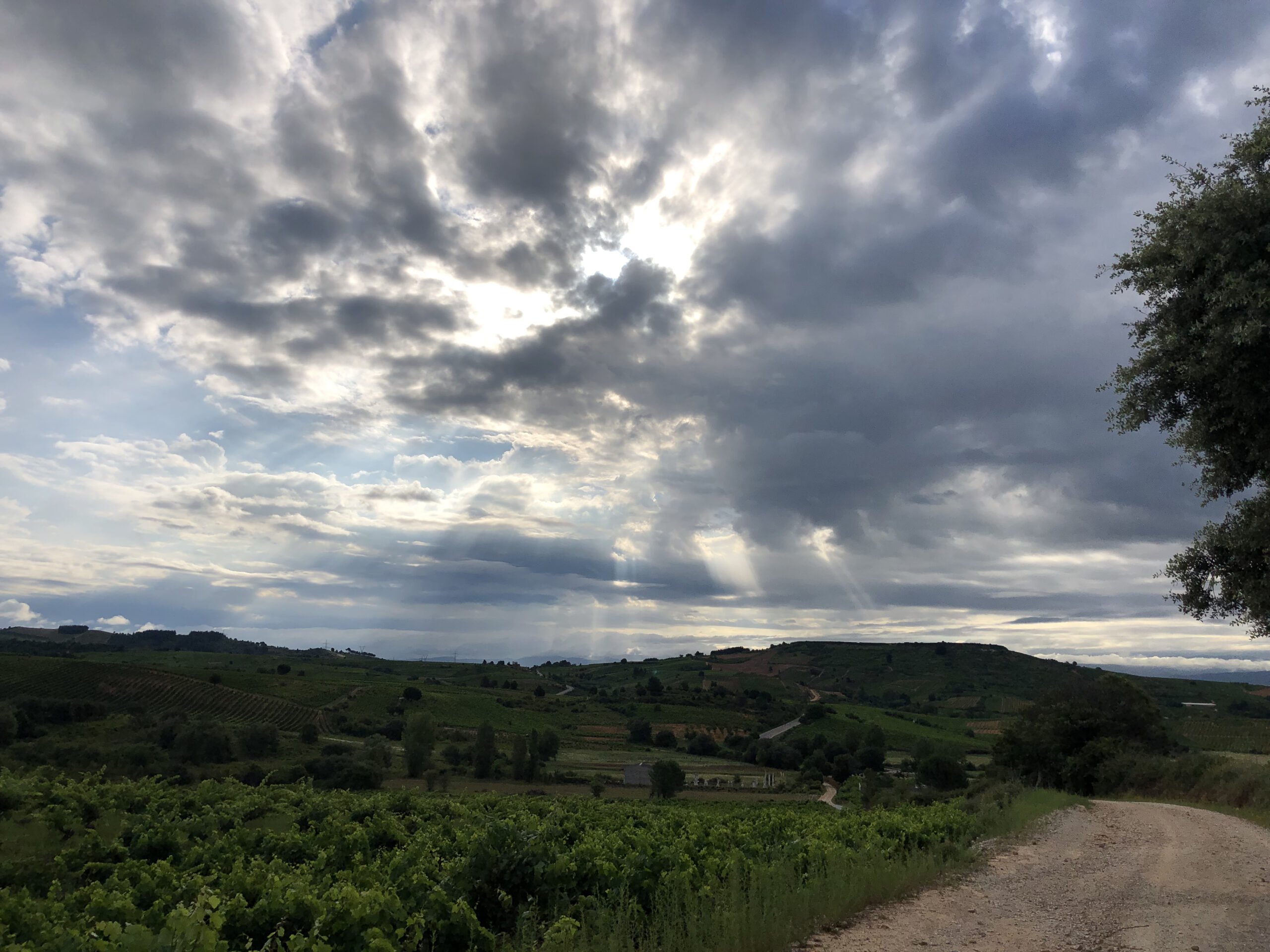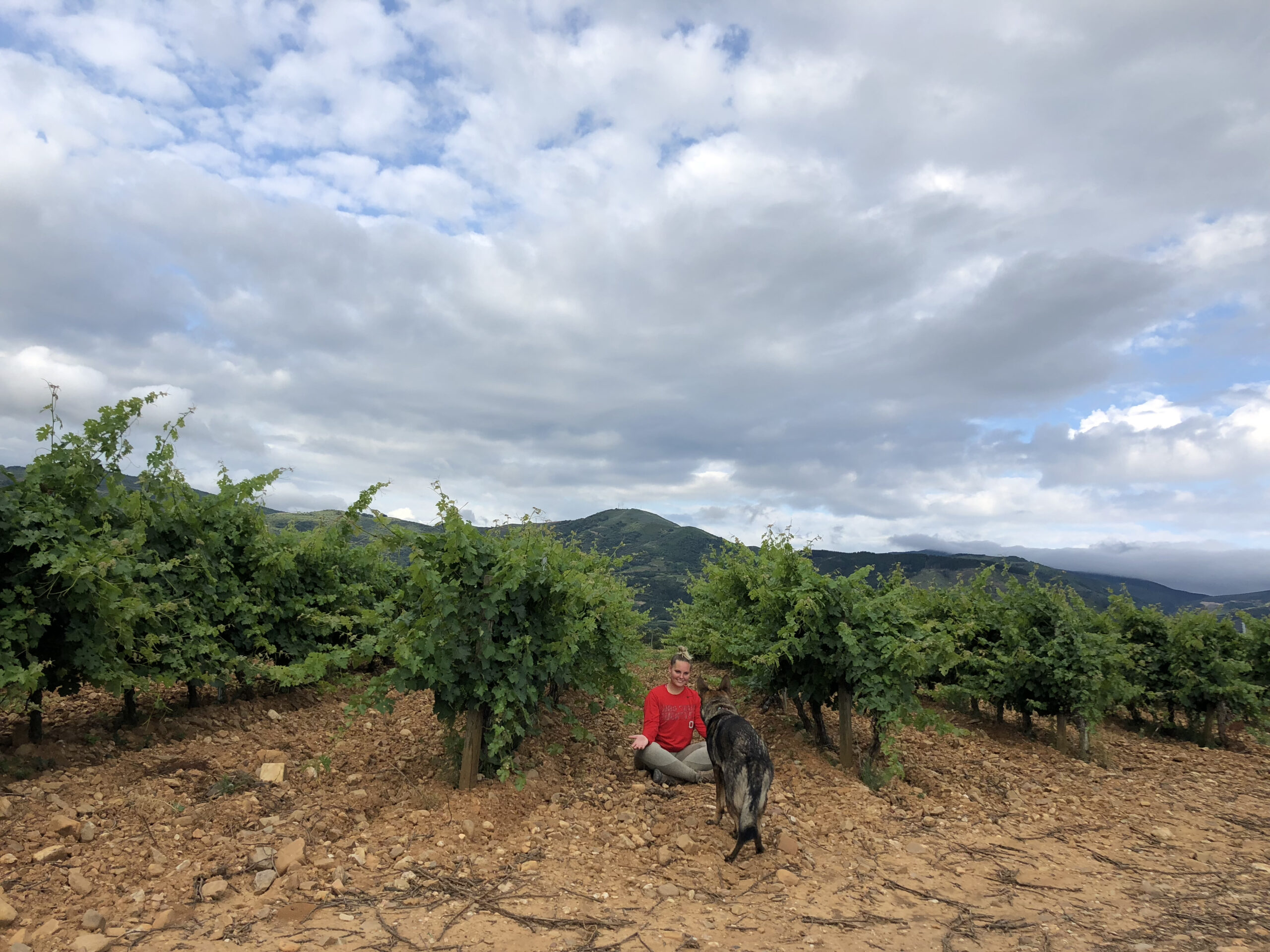 Also, when we got to Villafranca this morning, the wind was strong and looked like a storm may roll on at any minute so I thought it best to avoid that route.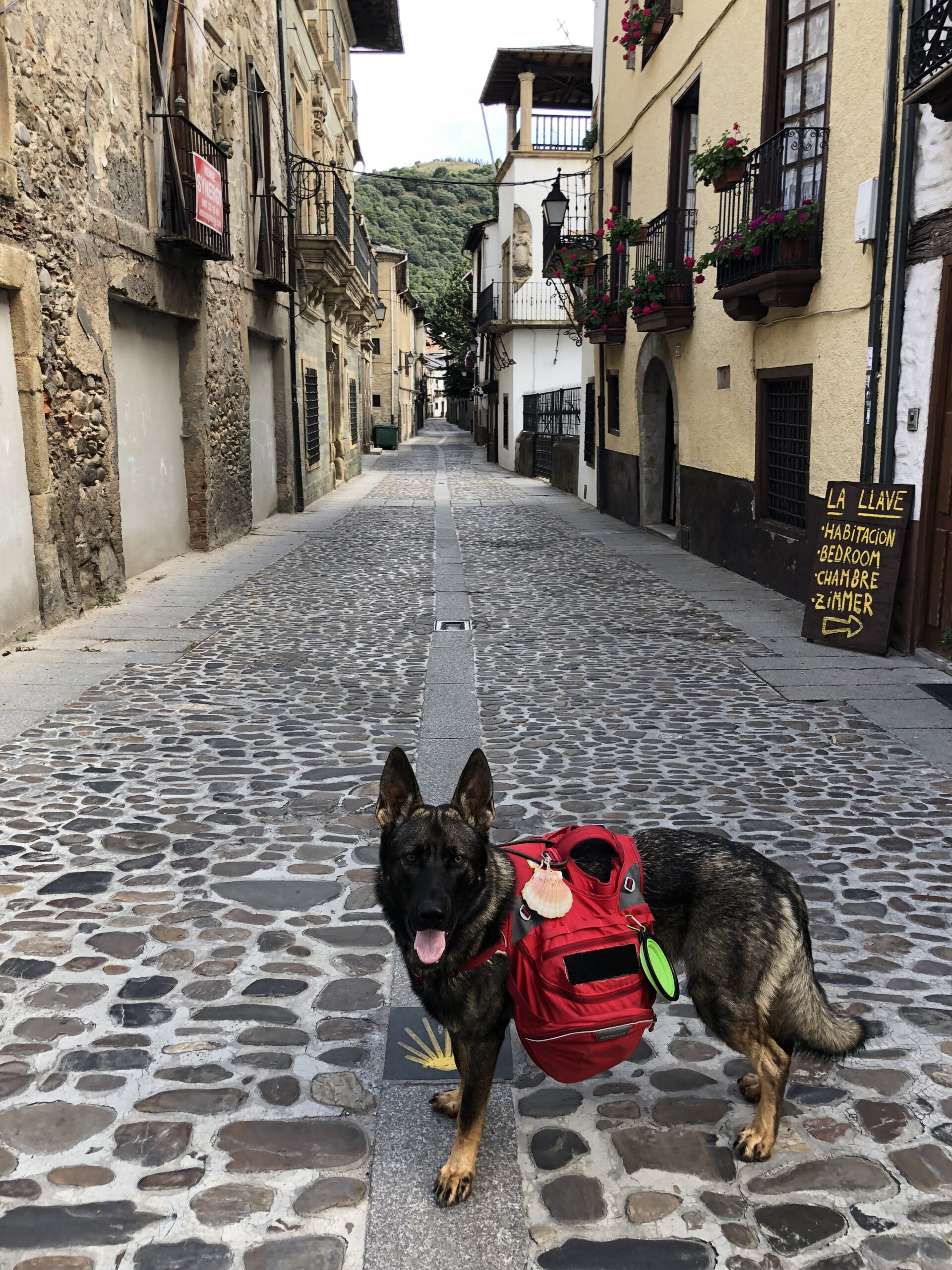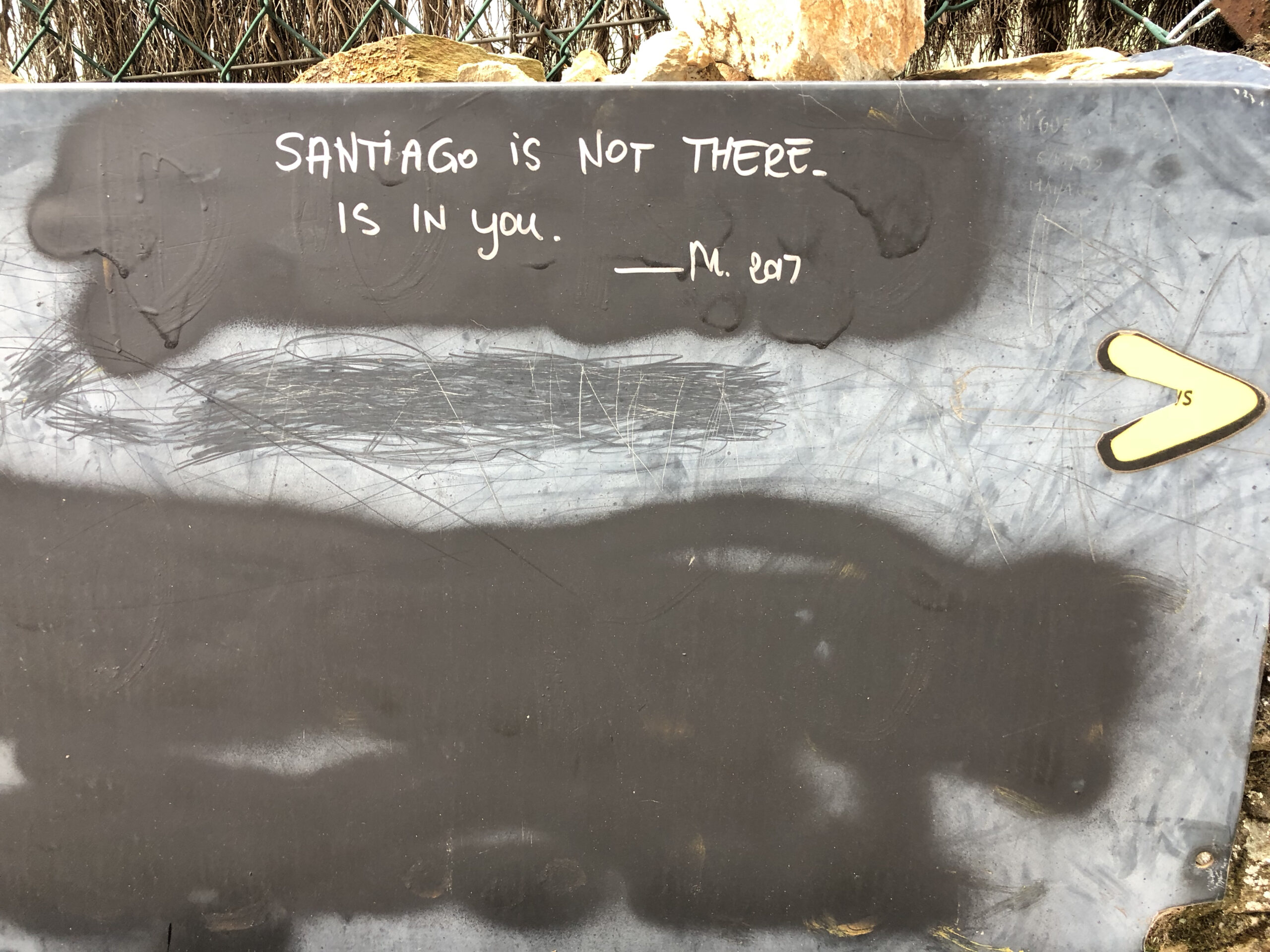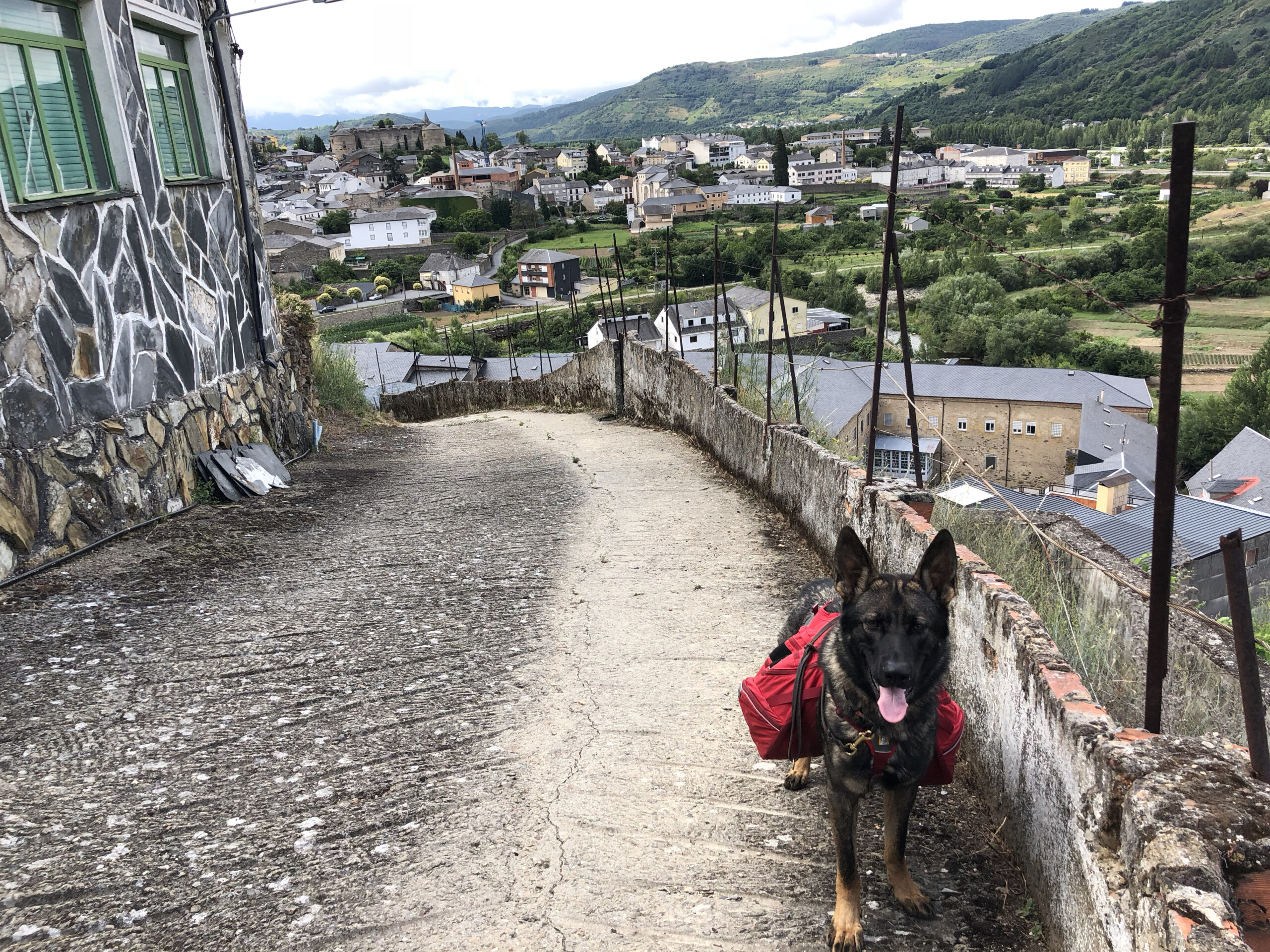 Instead, we did a different alternative route that took us up into the mountains for a bit and it was amazing! The weather ended up being perfect for us, a bit cloudy and nice and breezy. We didn't encounter a single other person the whole time on the route, and we got amazing views.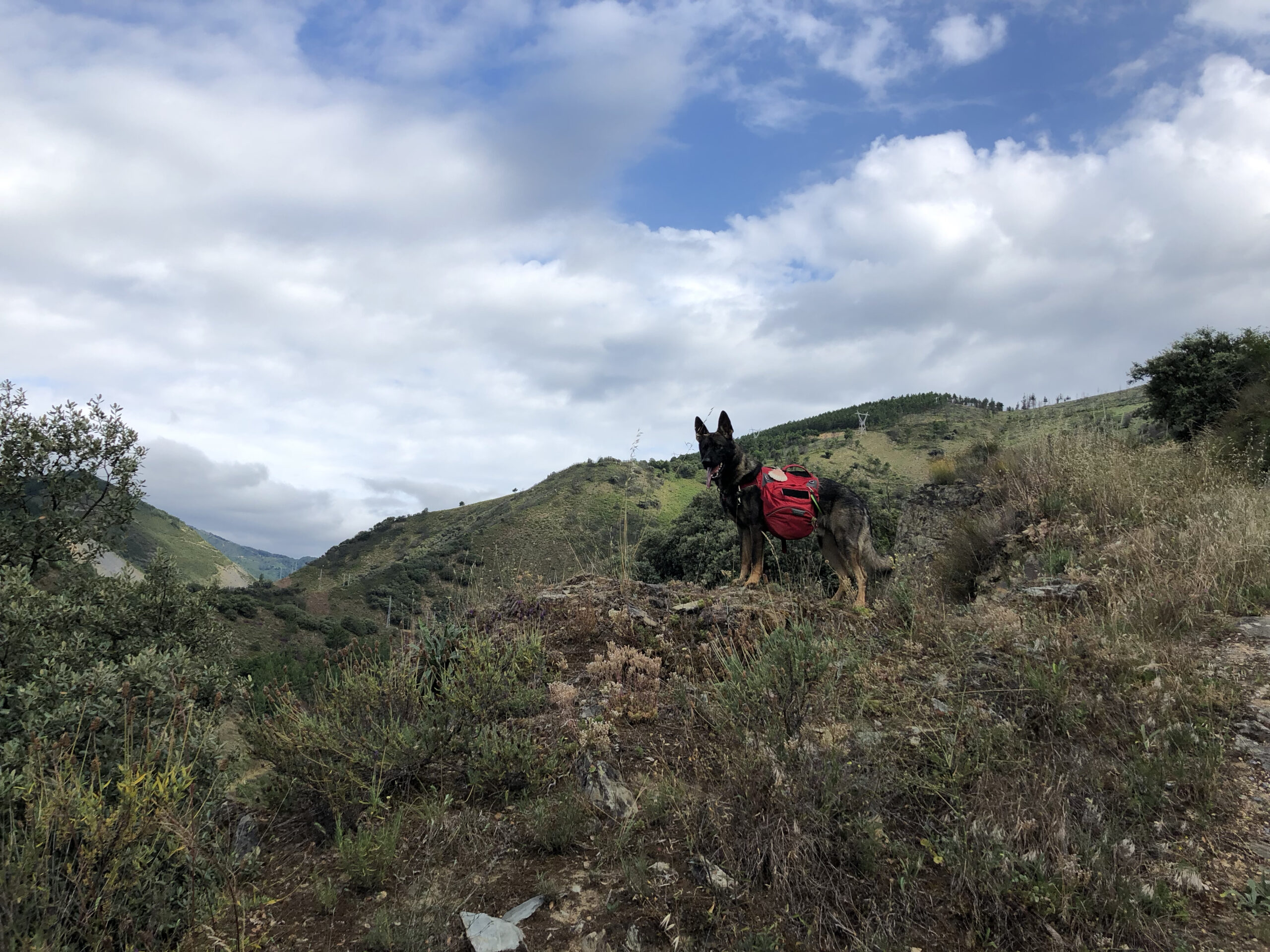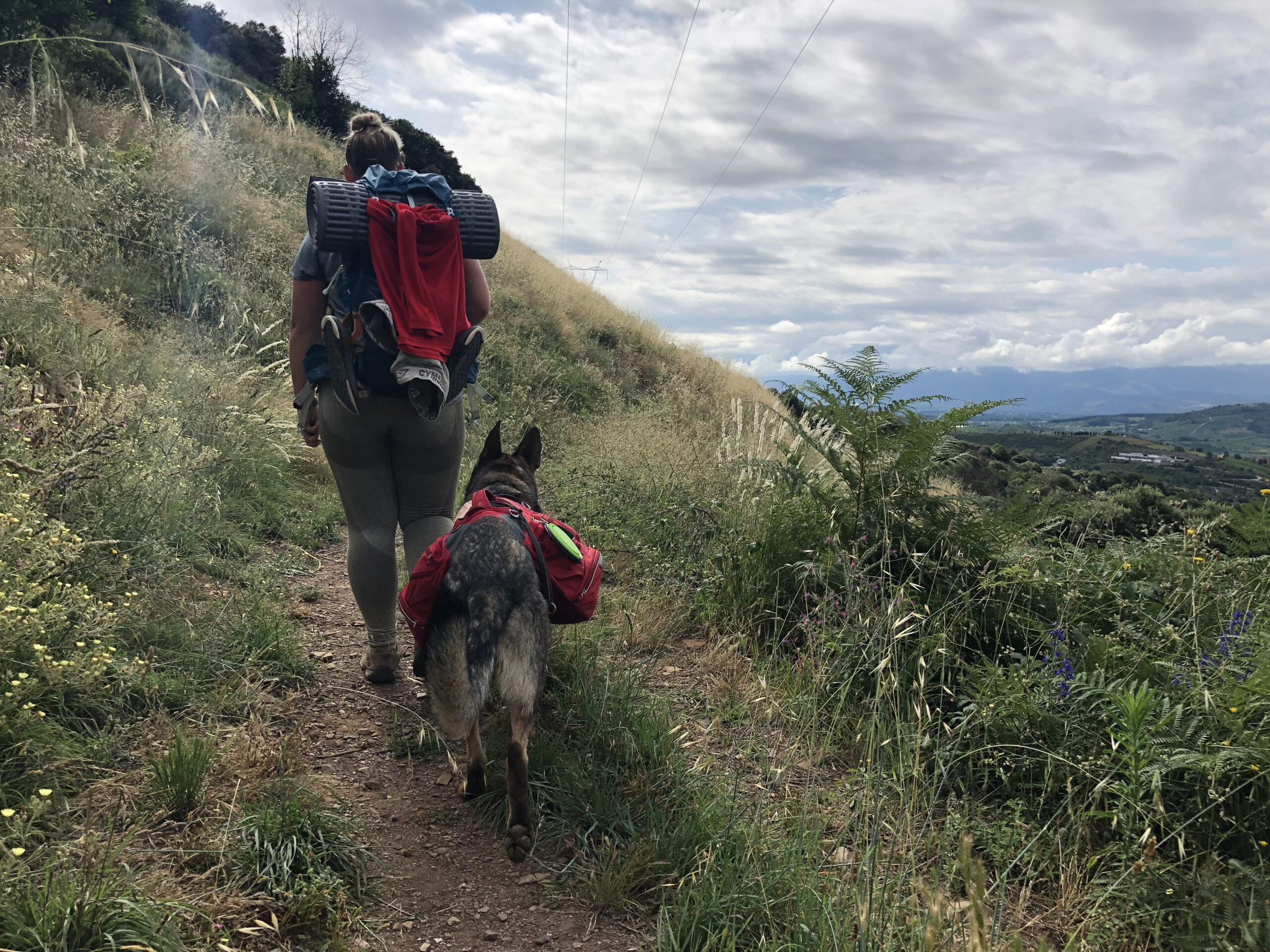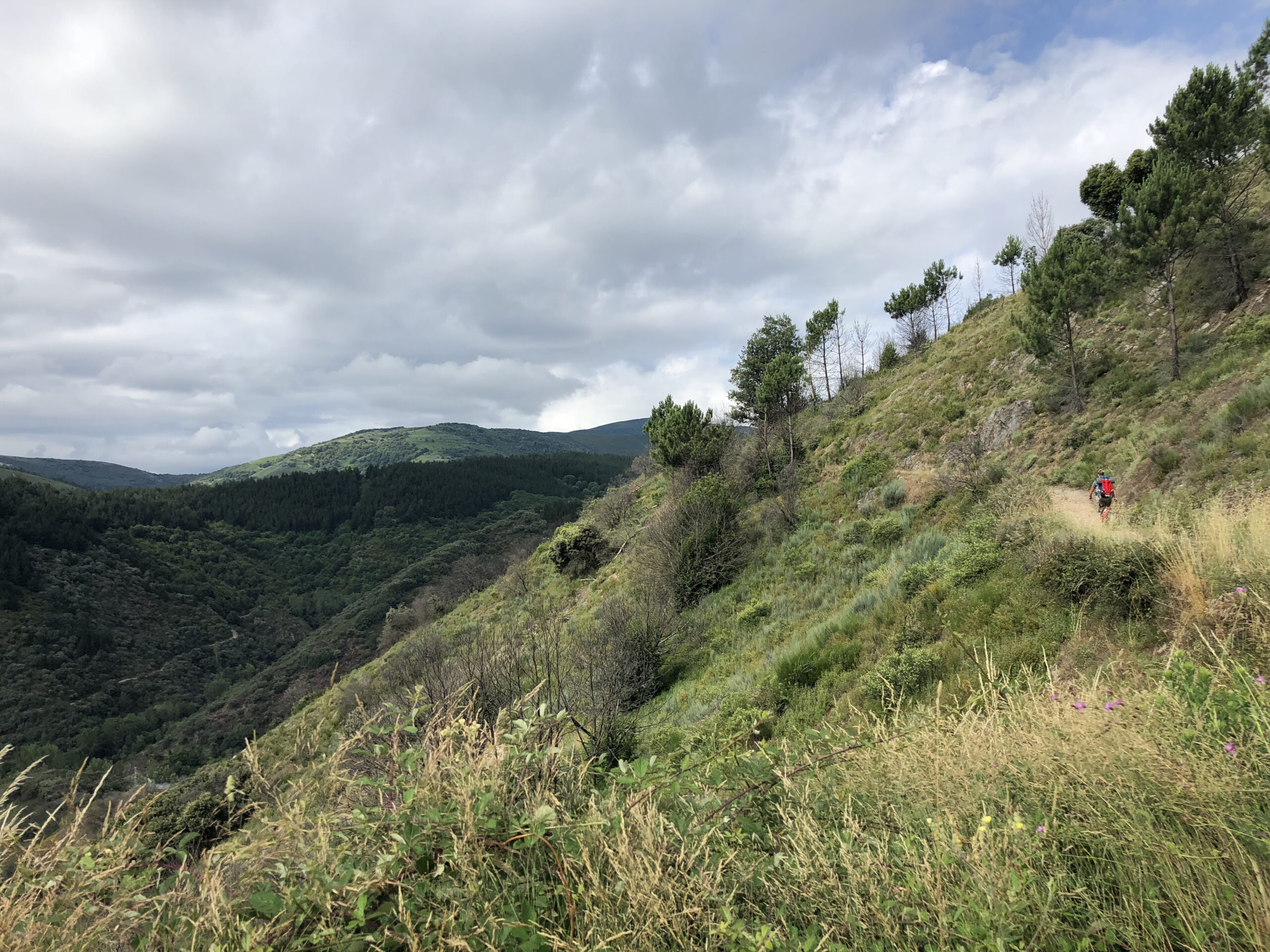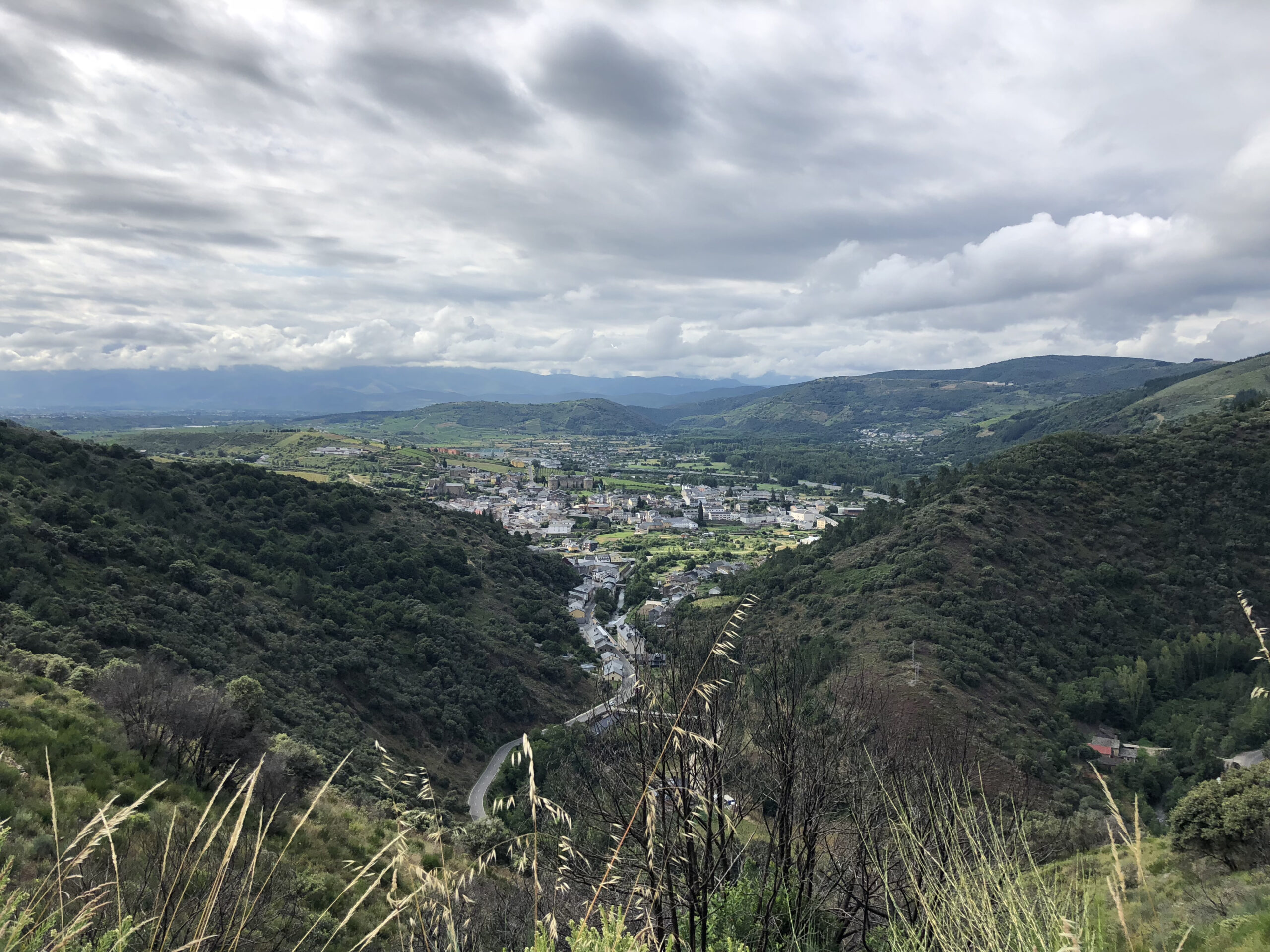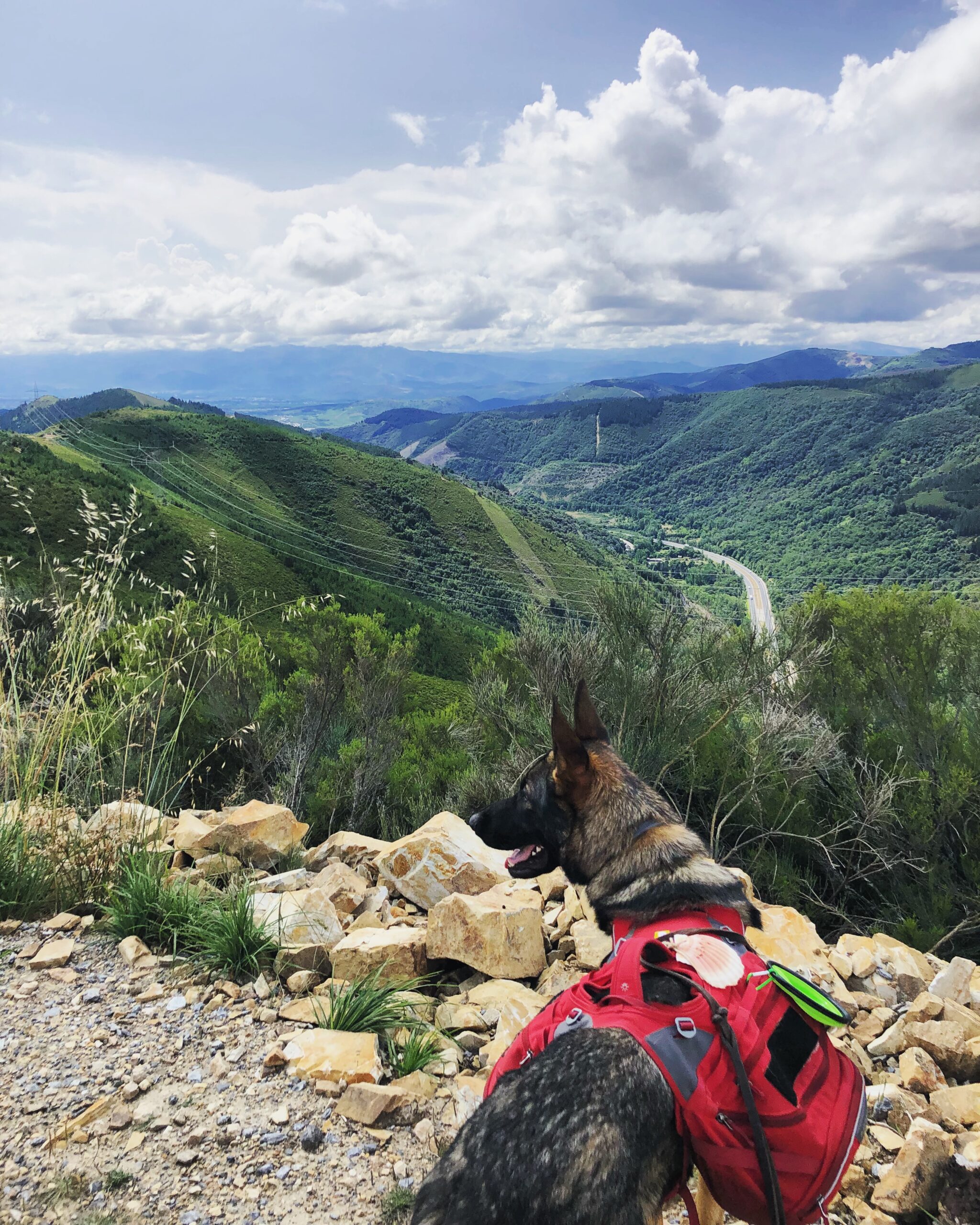 Then we came back down, having some fun even doing a bit of trail running, to rejoin the main route which followed roads all day. Luckily, there were a couple times that we could access the river so Maverick was quite content.