27.4 km ~ 38,610 steps
Song of the Day: Take Me to Church – Hozier
May have accidentally slept way later than anticipated. Good thing it wasn't a scorching hot day so Maverick didn't mind too much. He also has found out that he fits perfectly into the little irrigational canals that run next to the roads for the fields, and he has decided that this is how he would like to walk his whole Camino.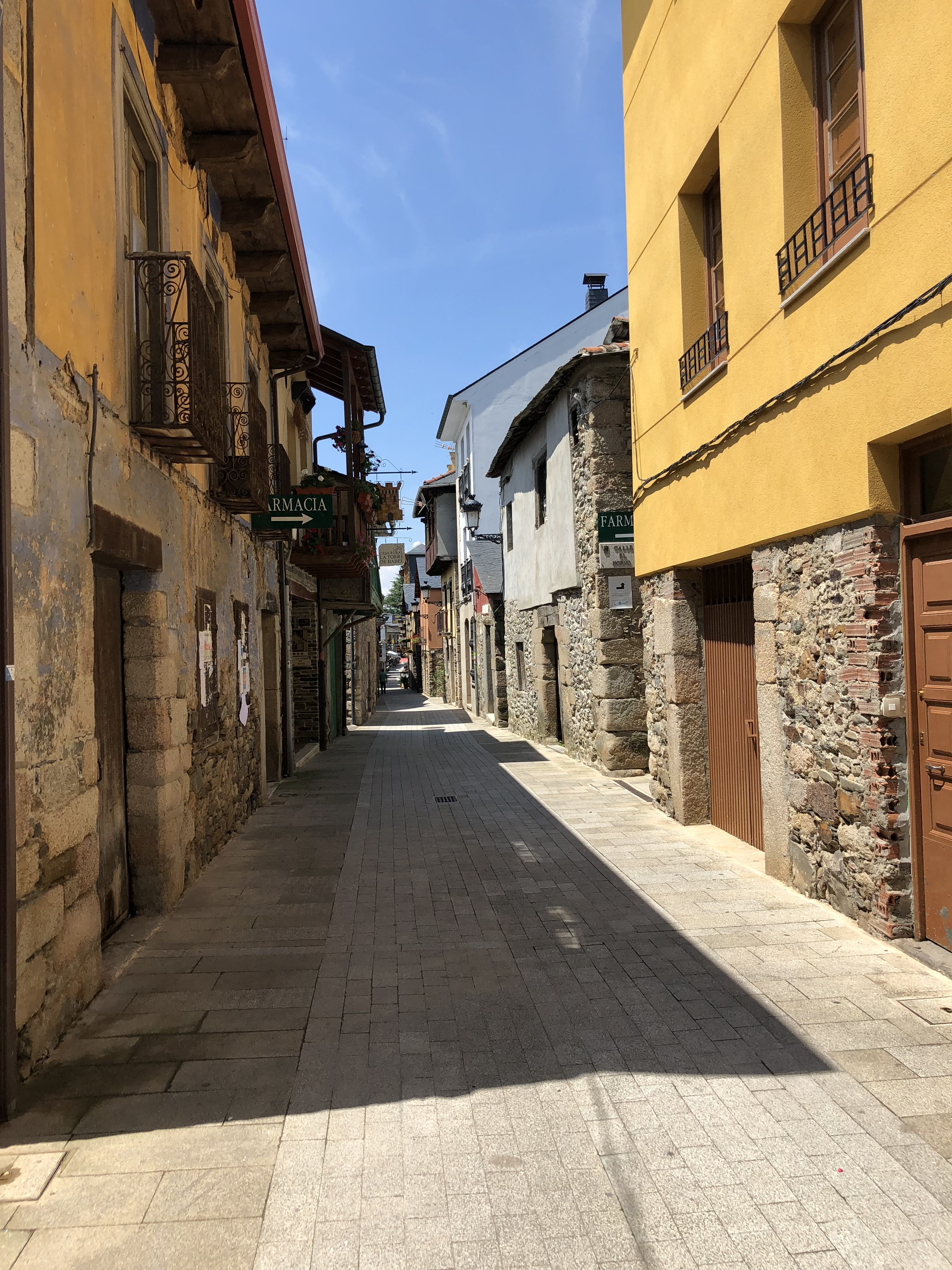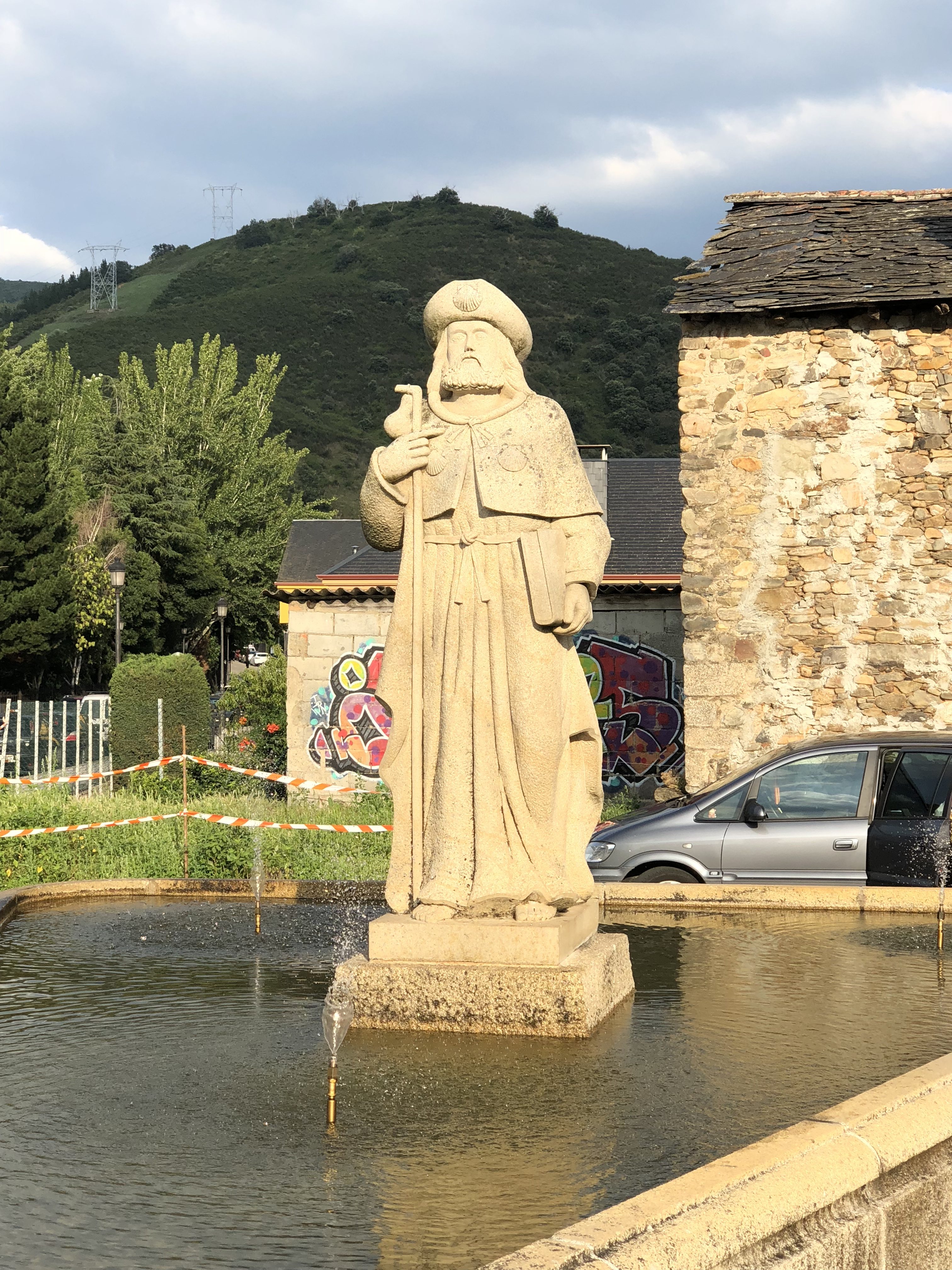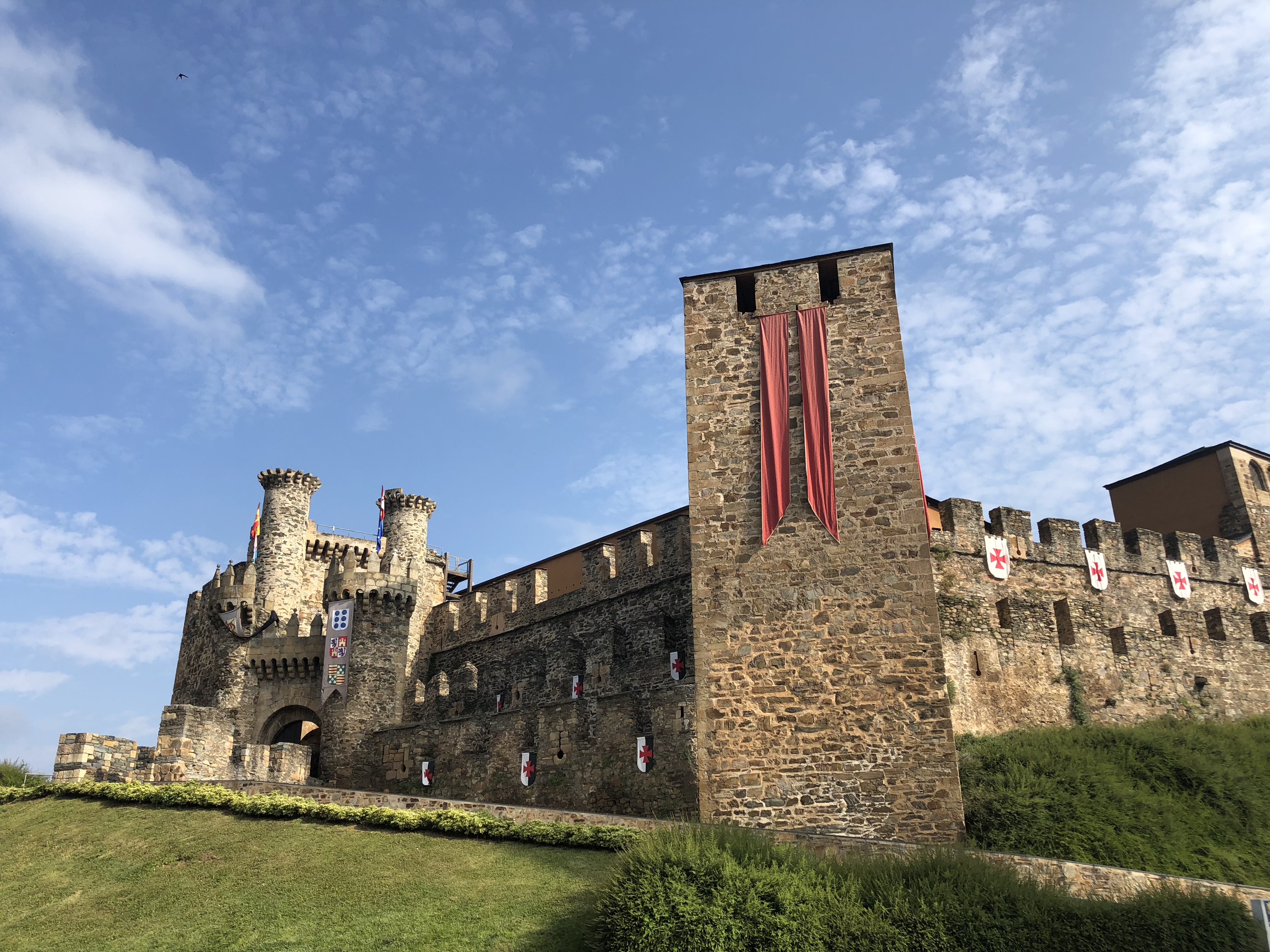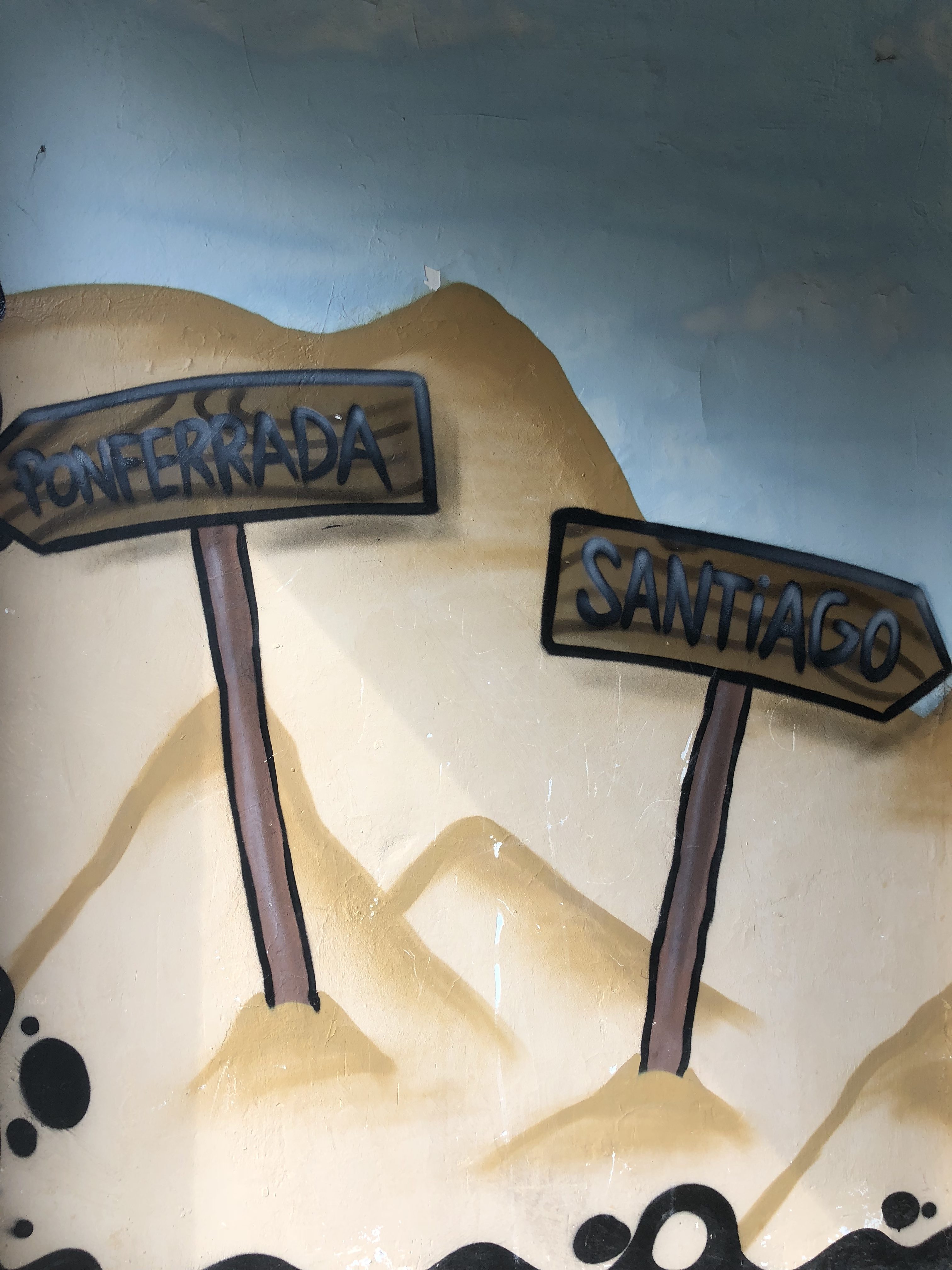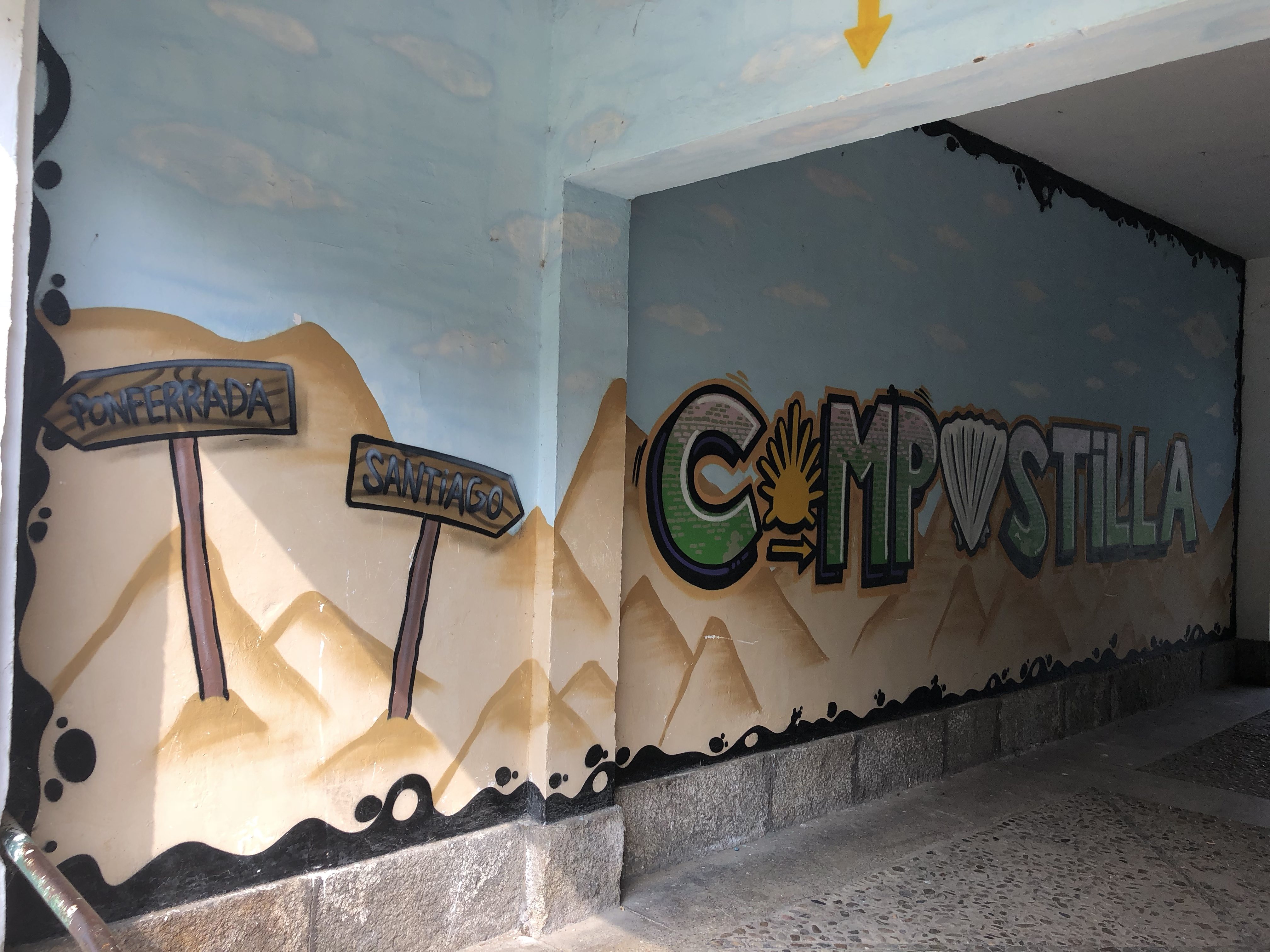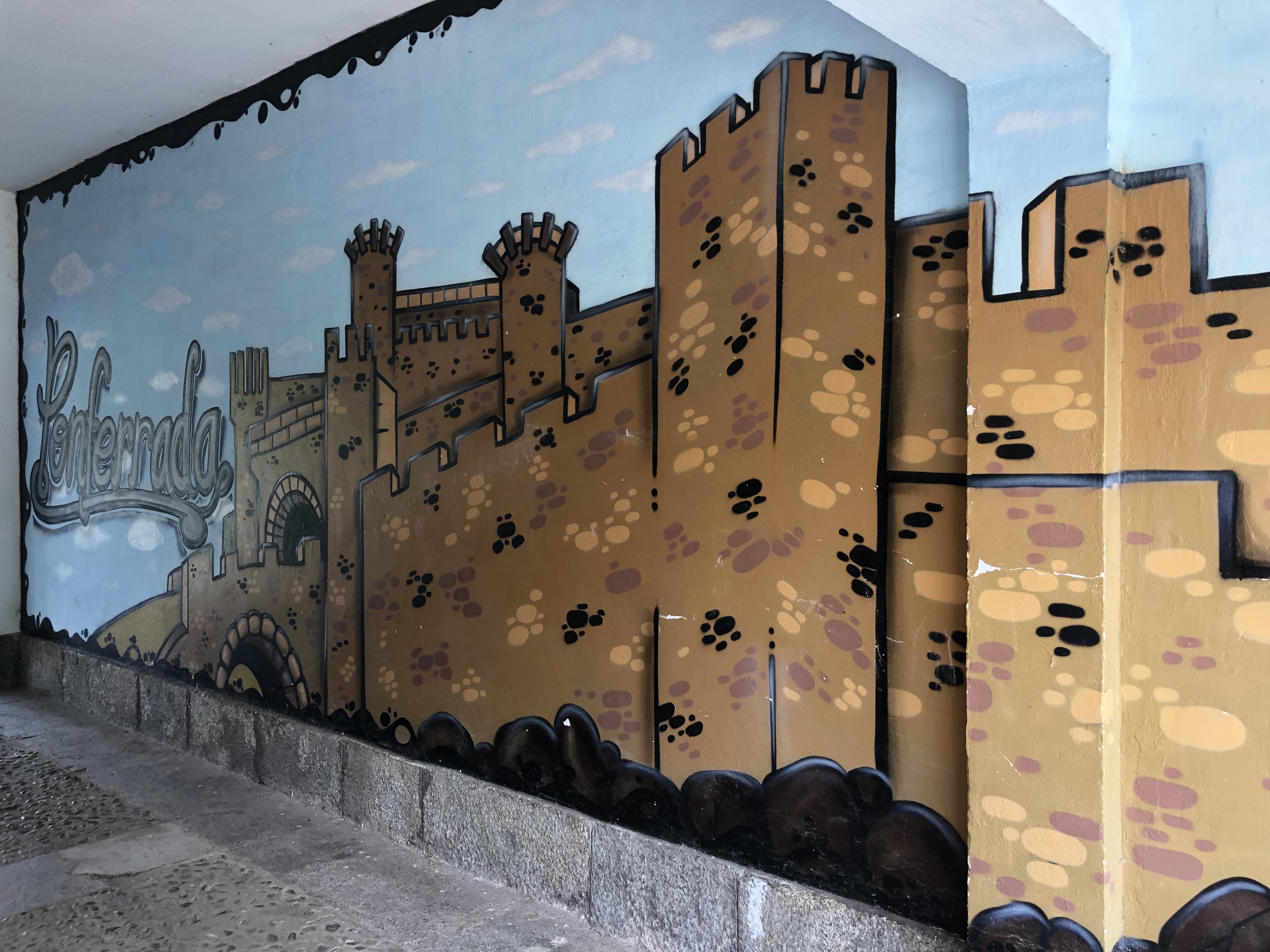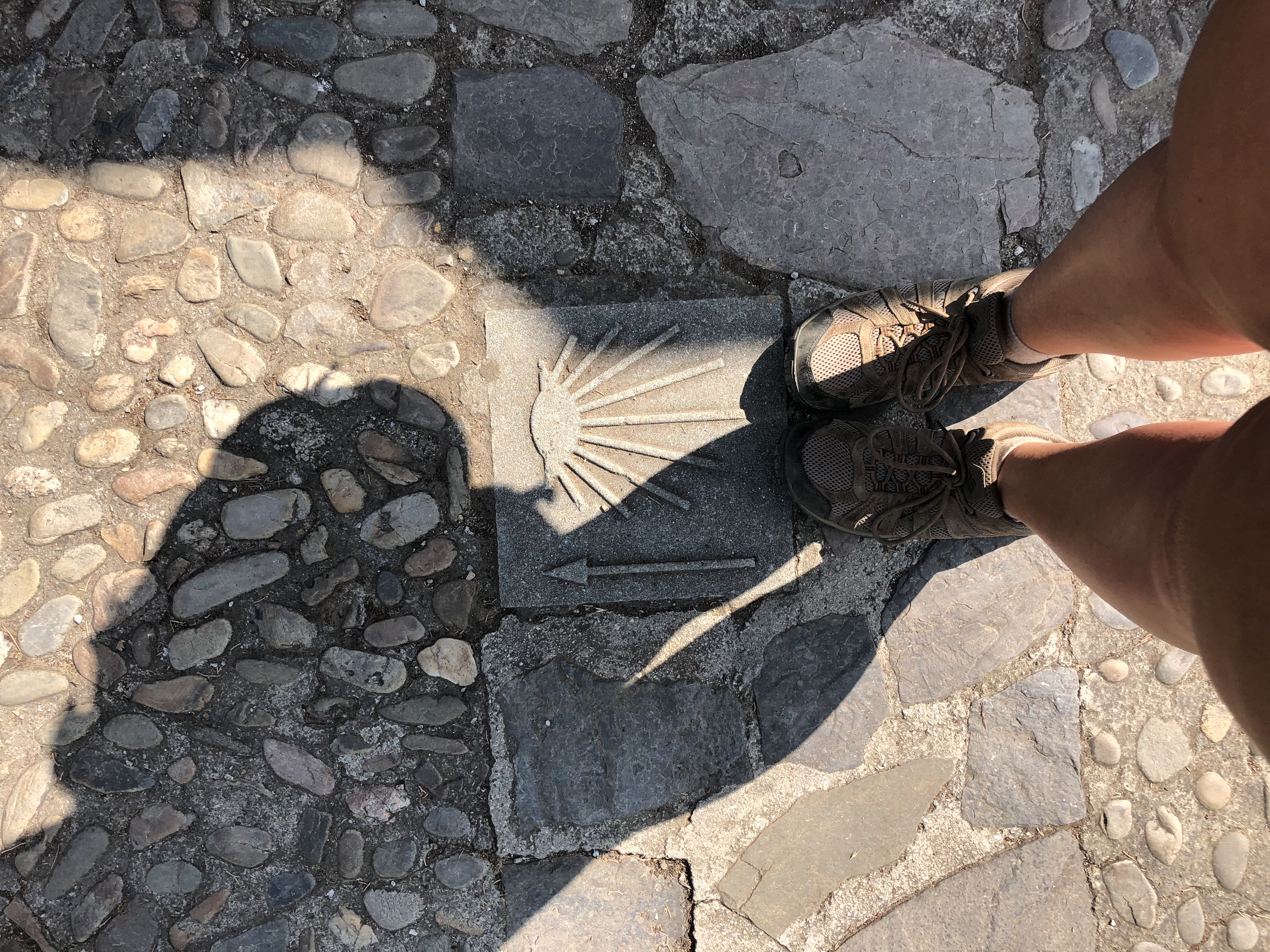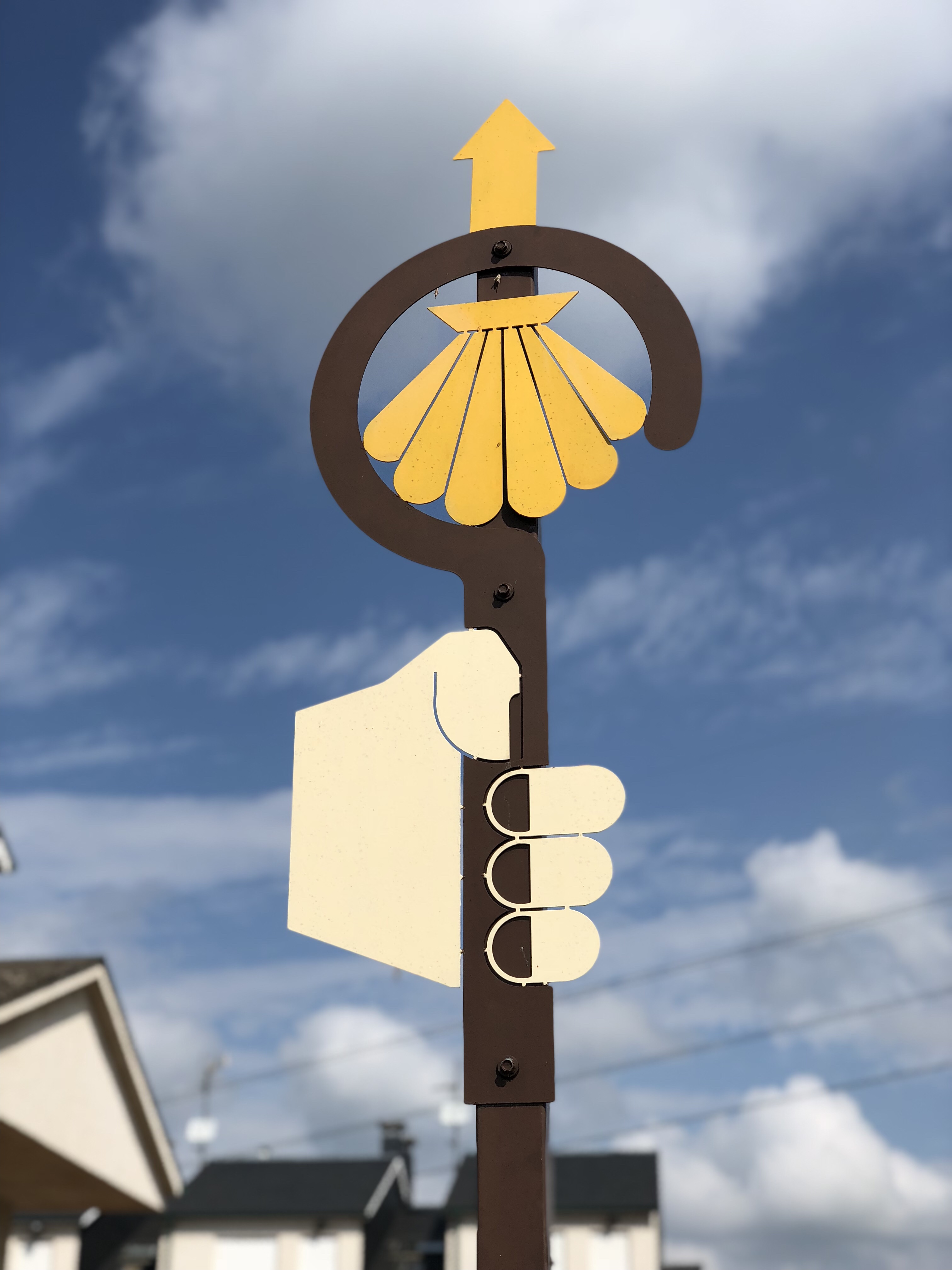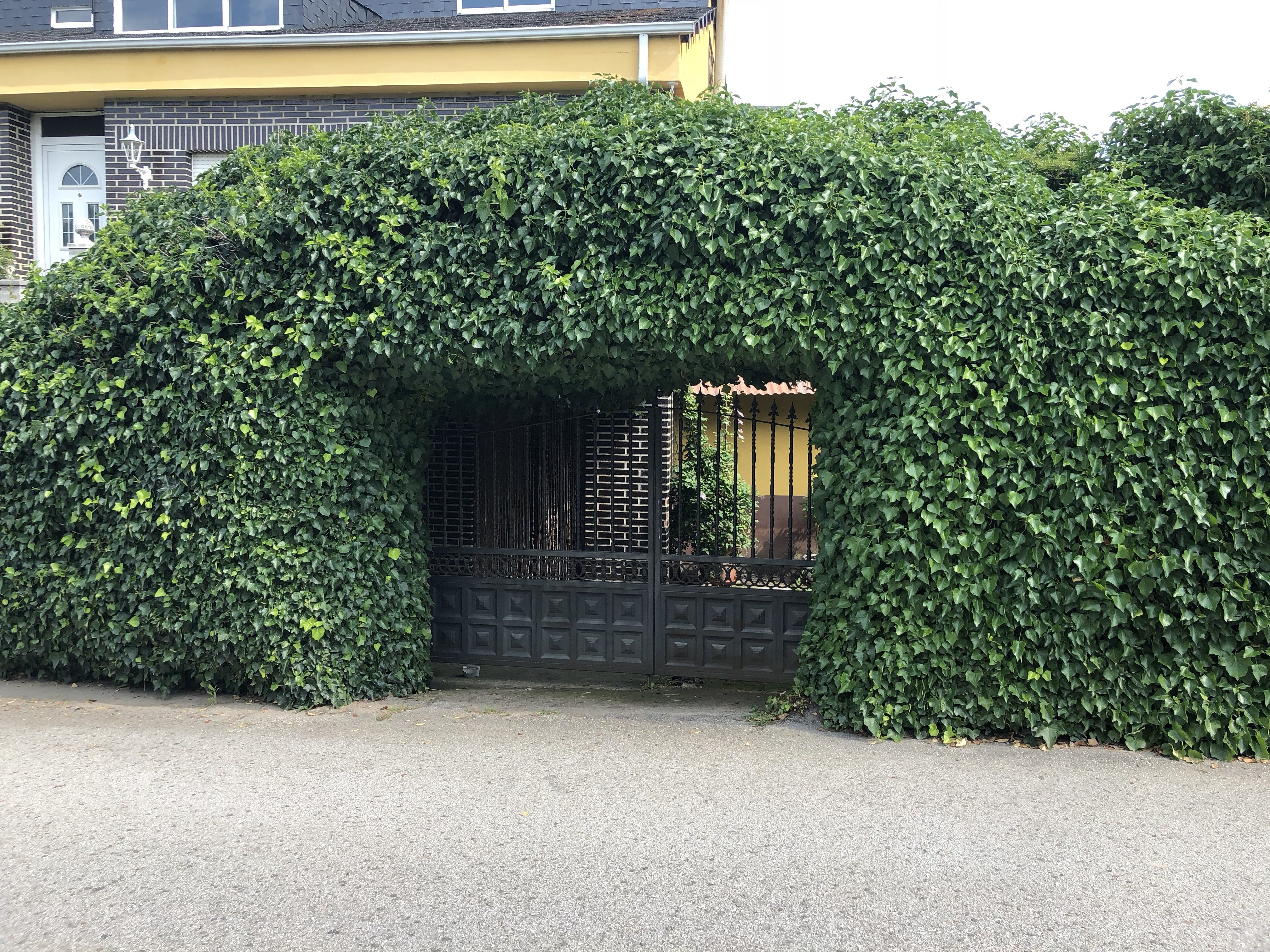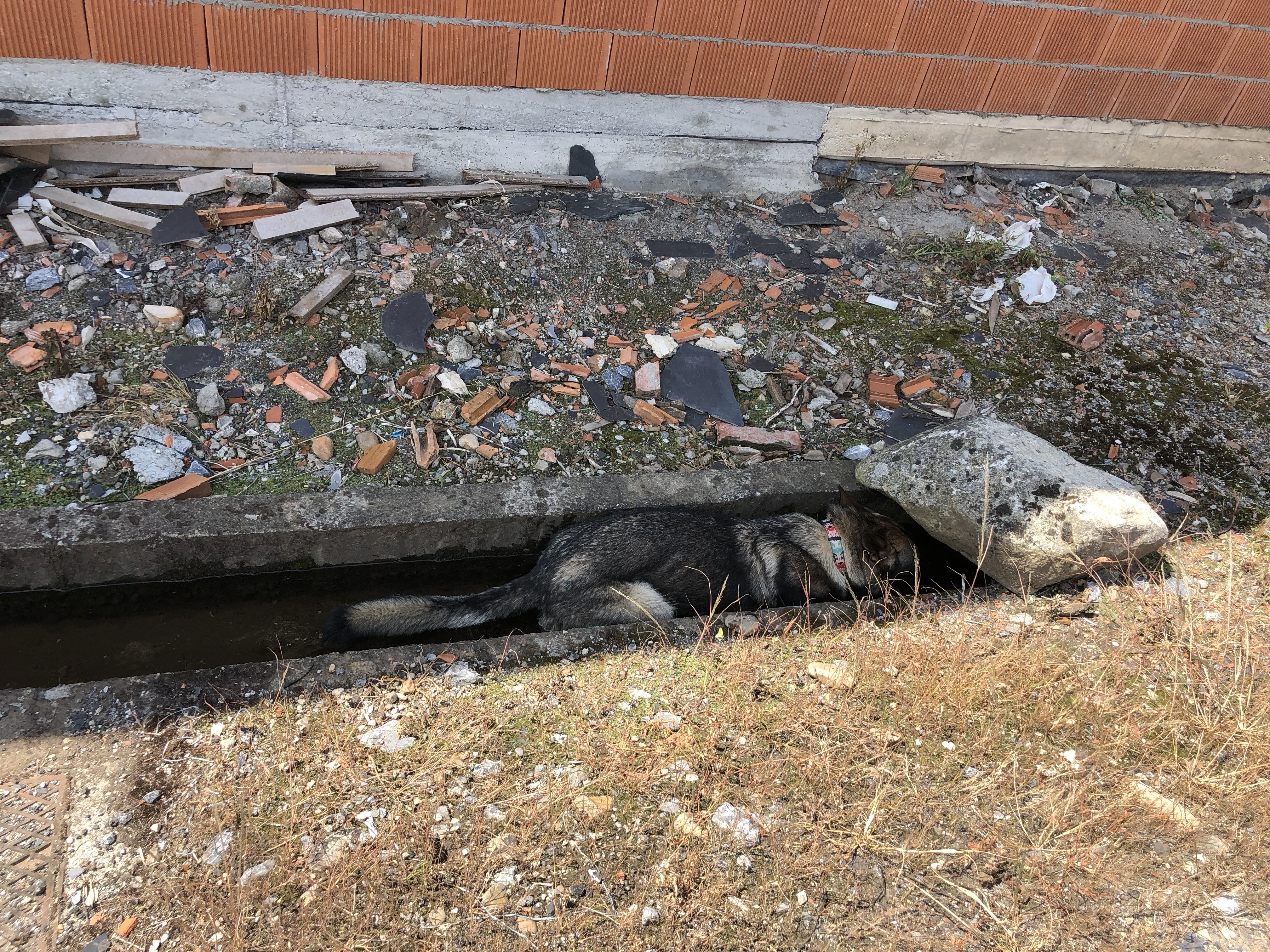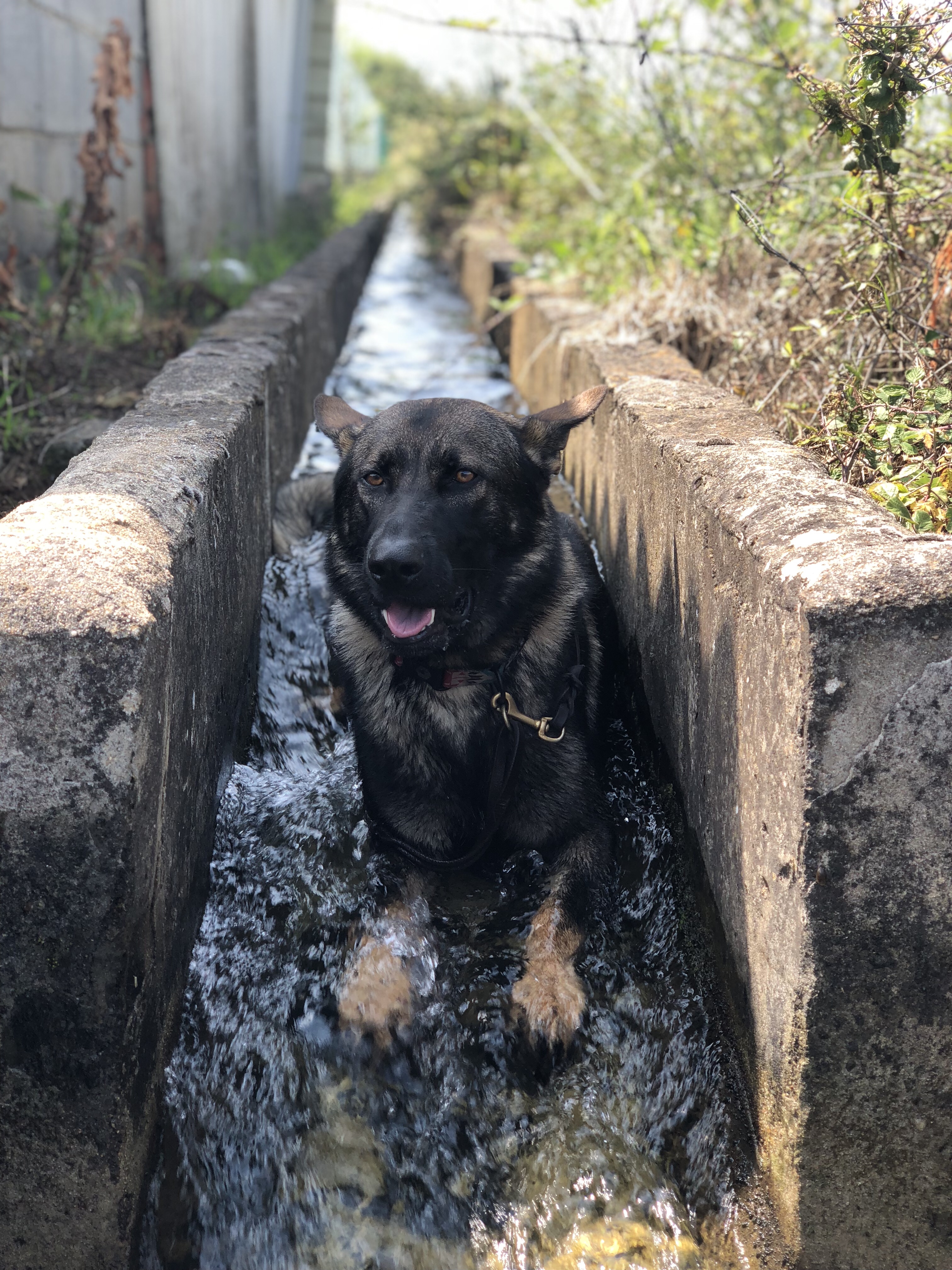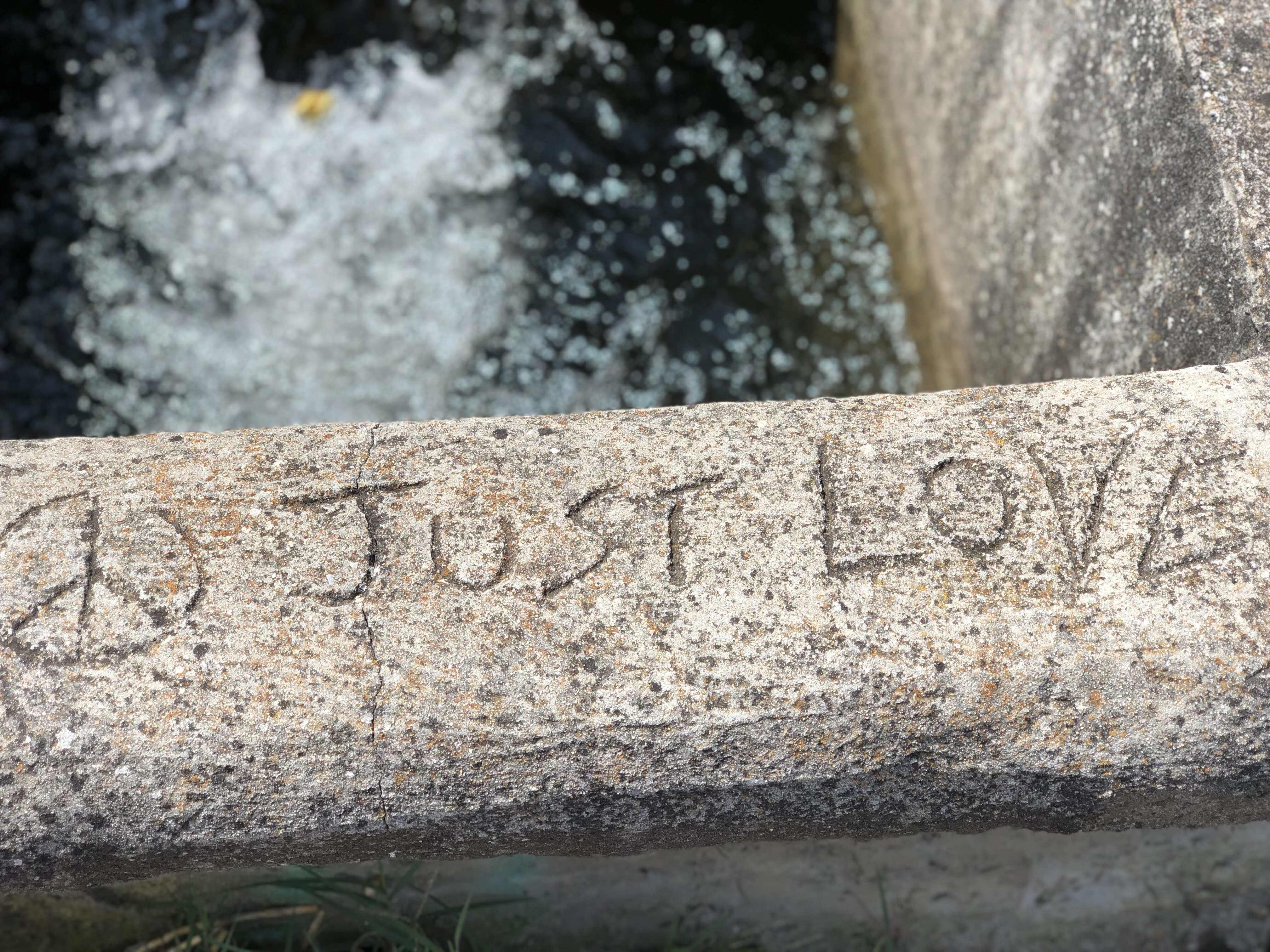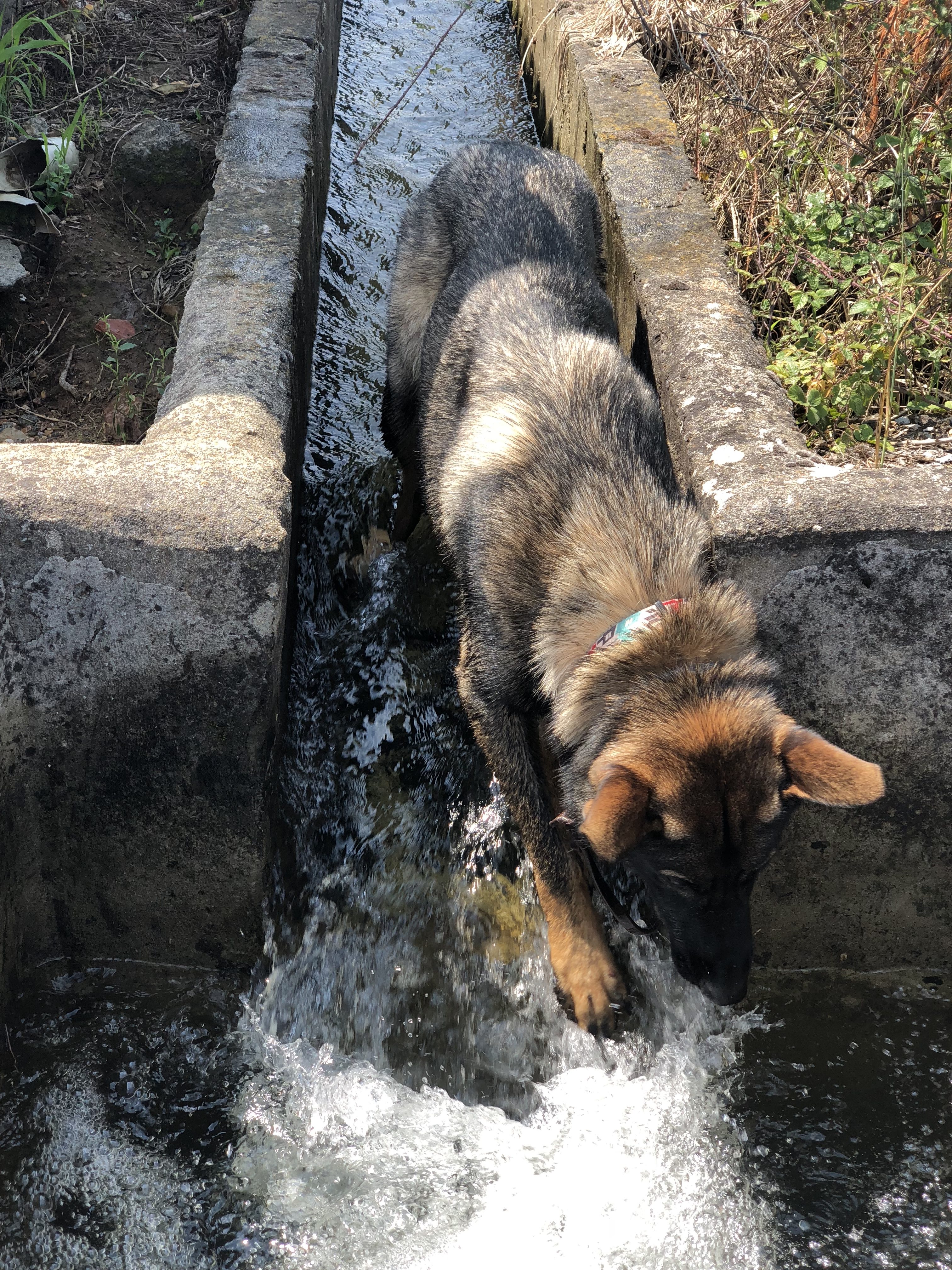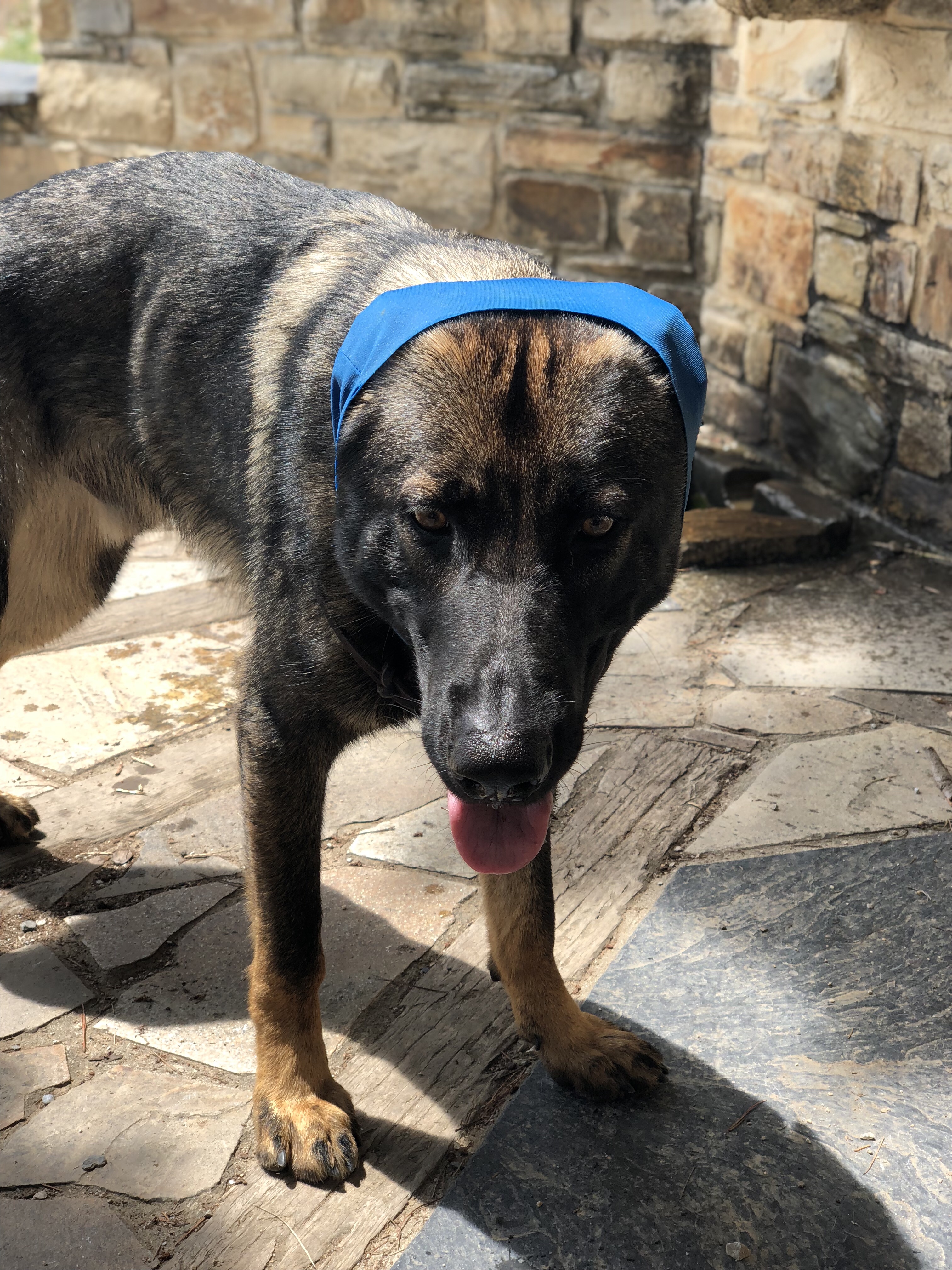 If yesterday I came to the epiphany that I belong in the mountains, today solidified that with my hatred of cities. Starting off through Ponferrada, while it held of course some great historical gems, again had me feeling almost claustrophobic in a city setting.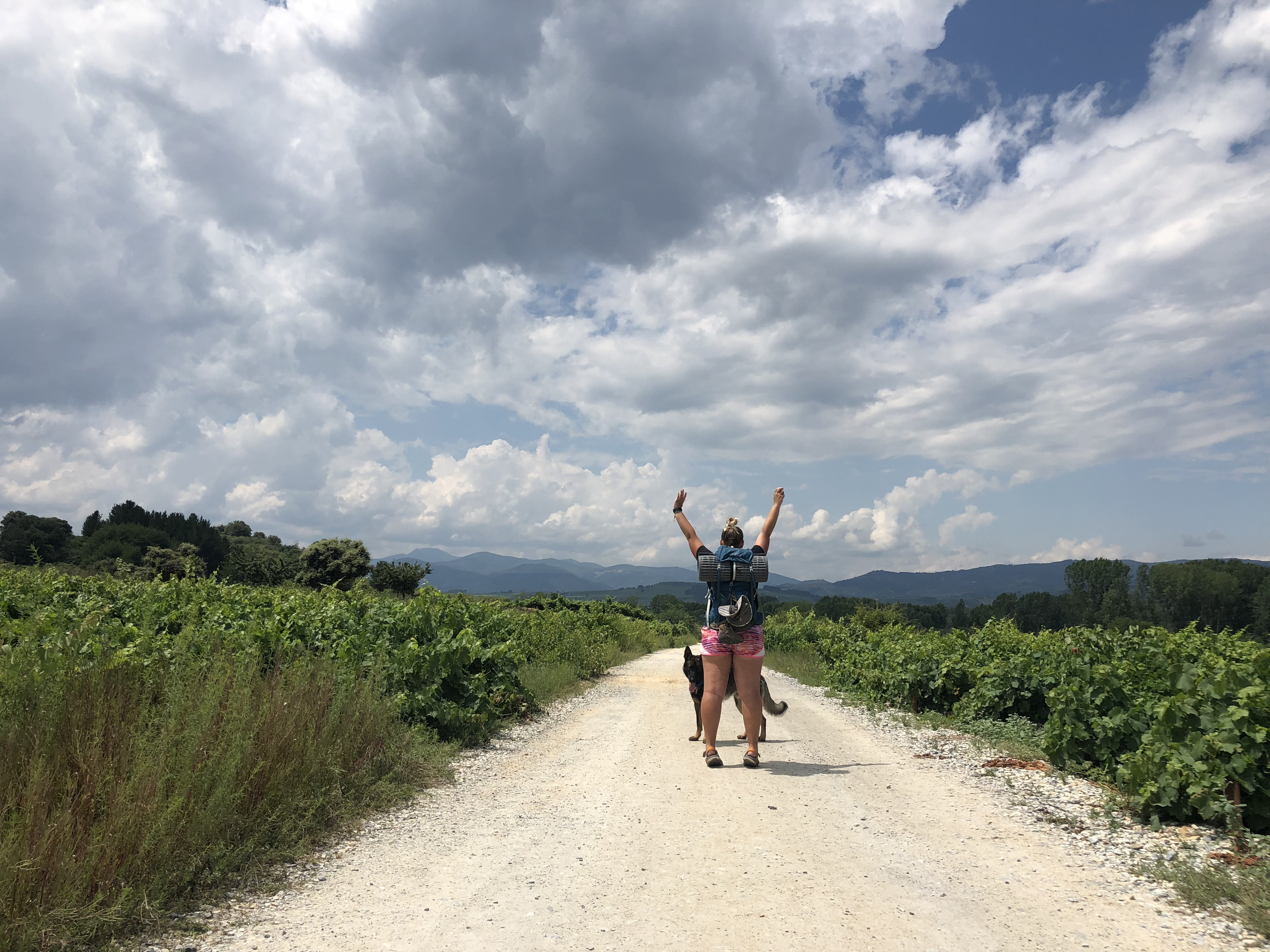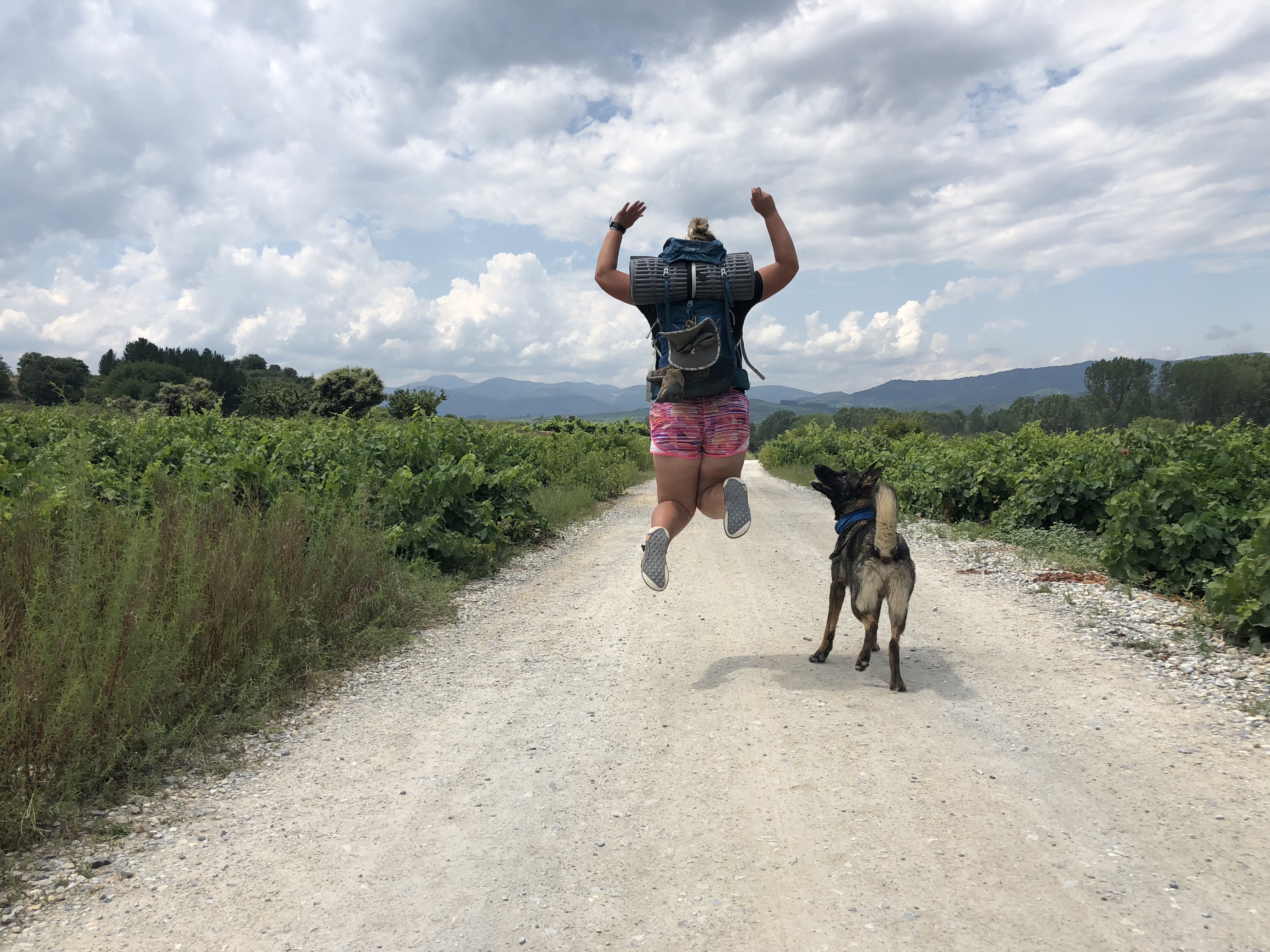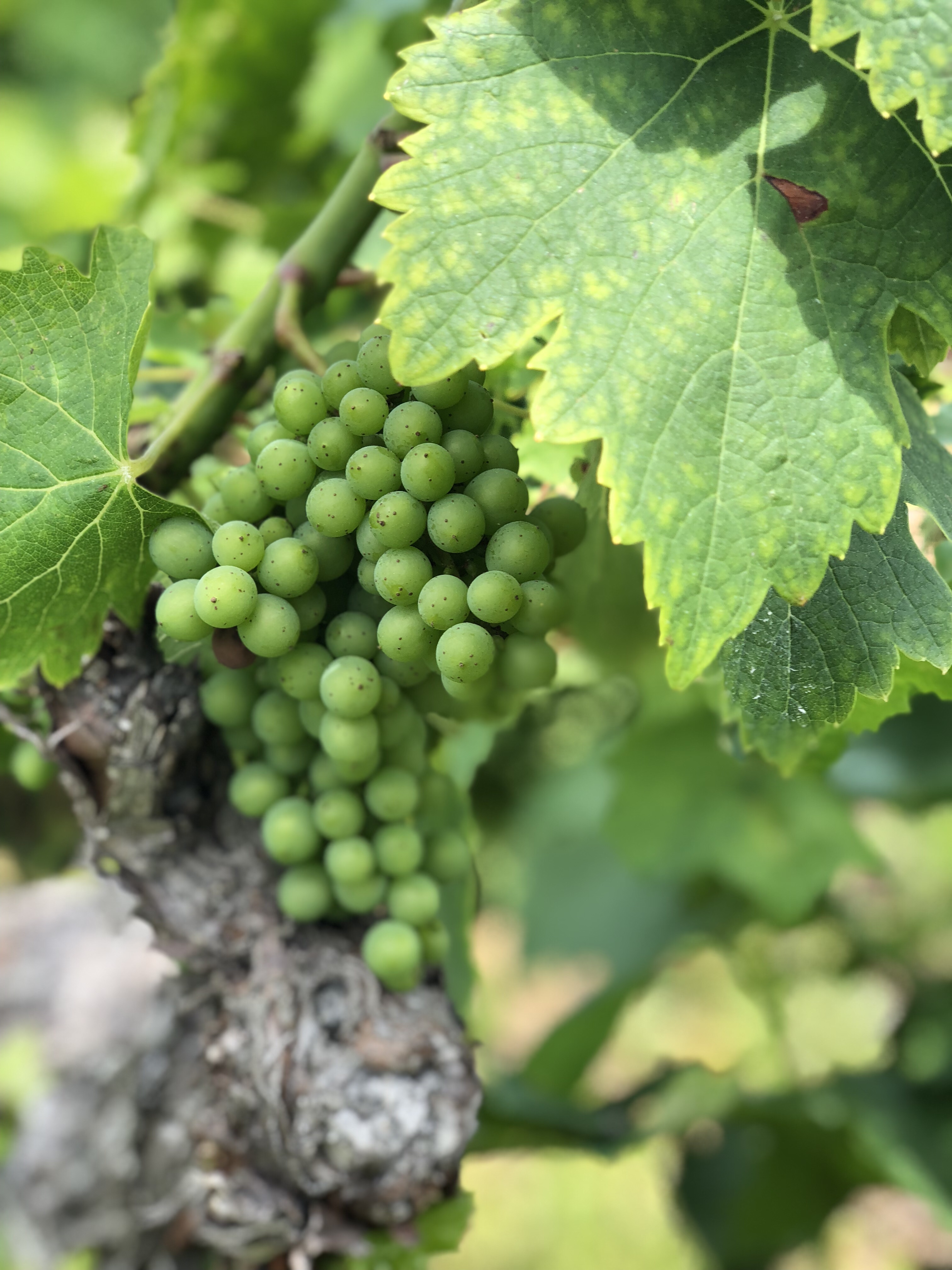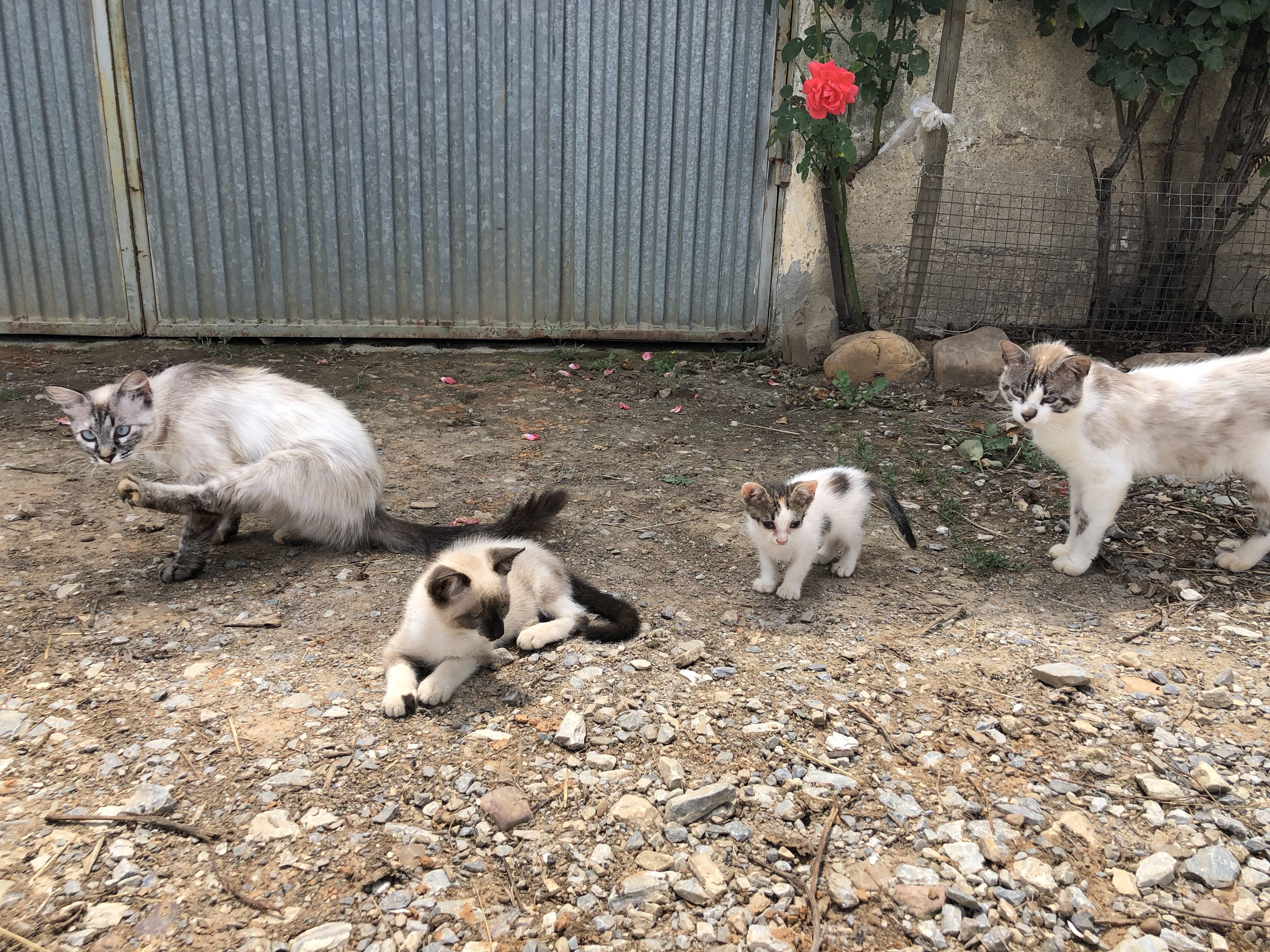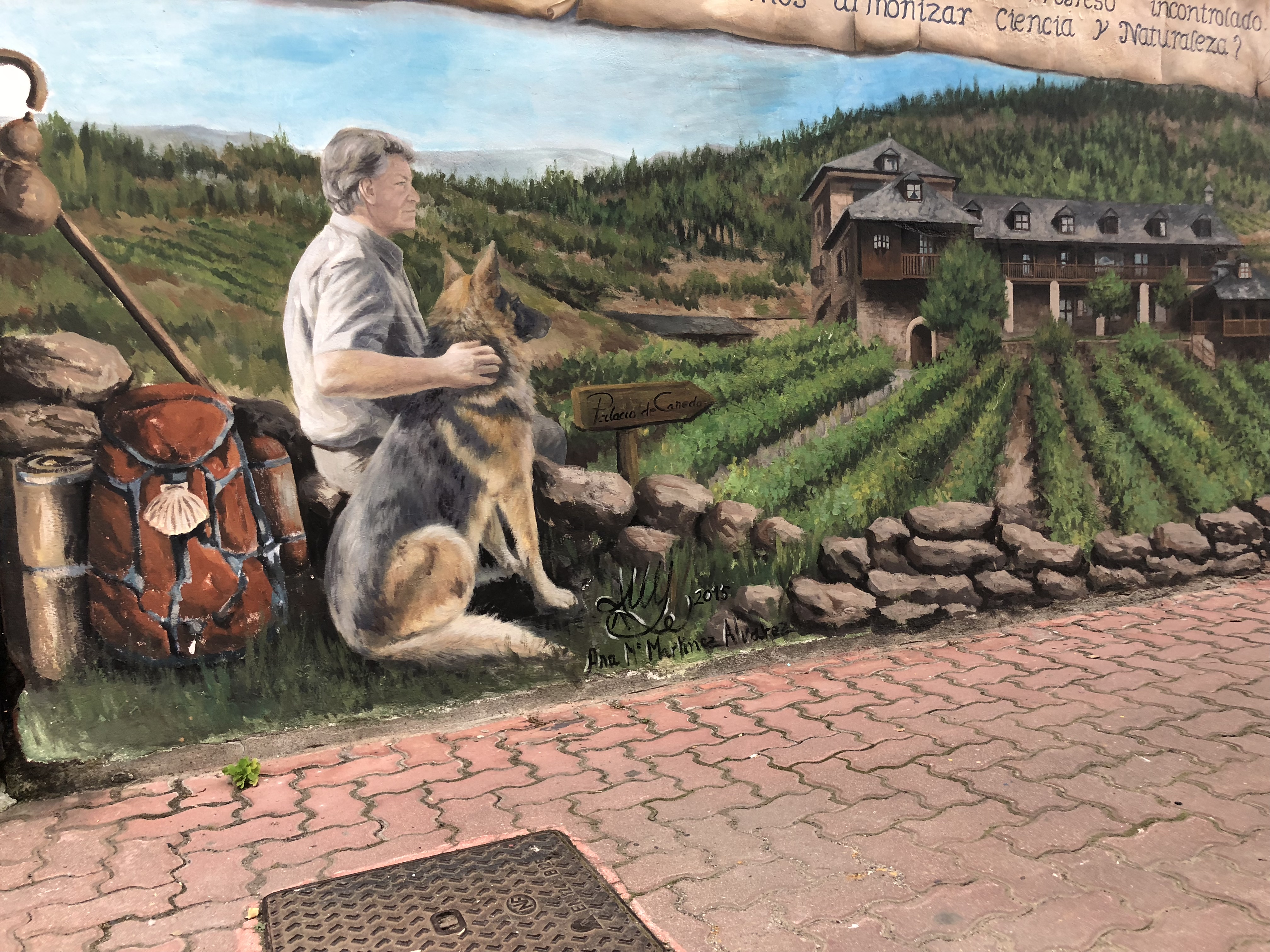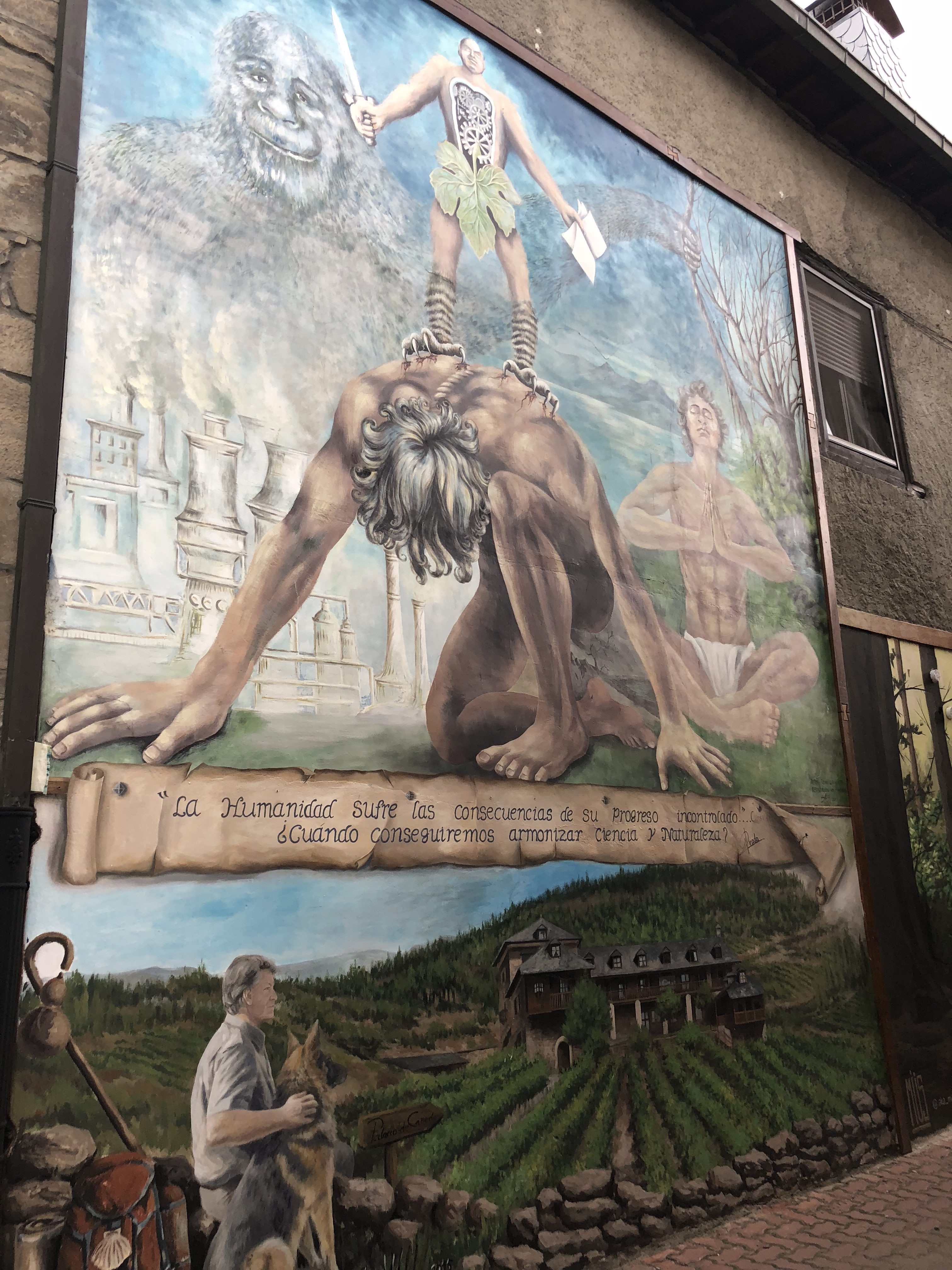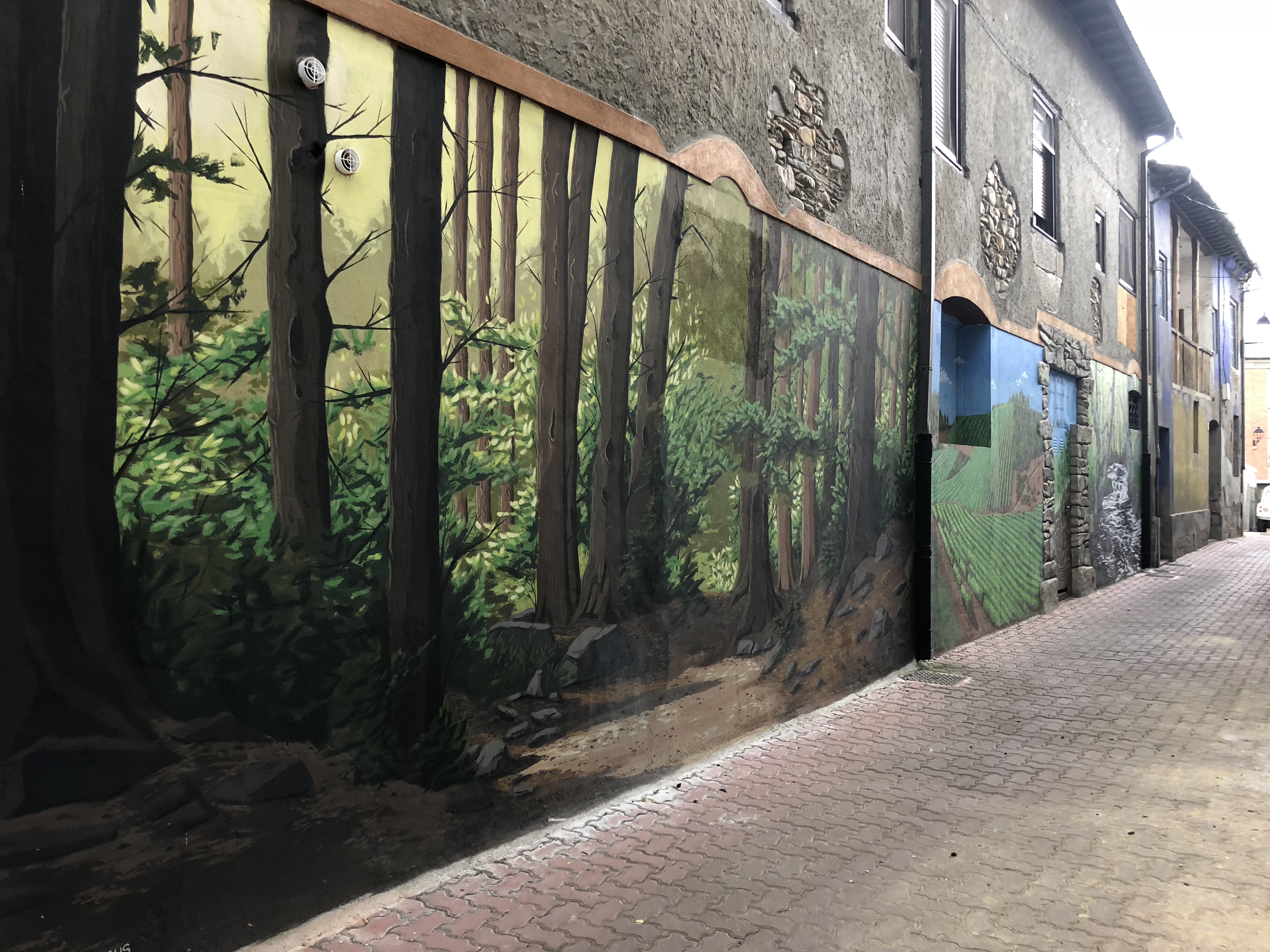 But we enjoyed our beautiful day and rejoiced all the fresh streams, a hint of wine country, and the promise of mountains to come.