Cover Approval and Final Steps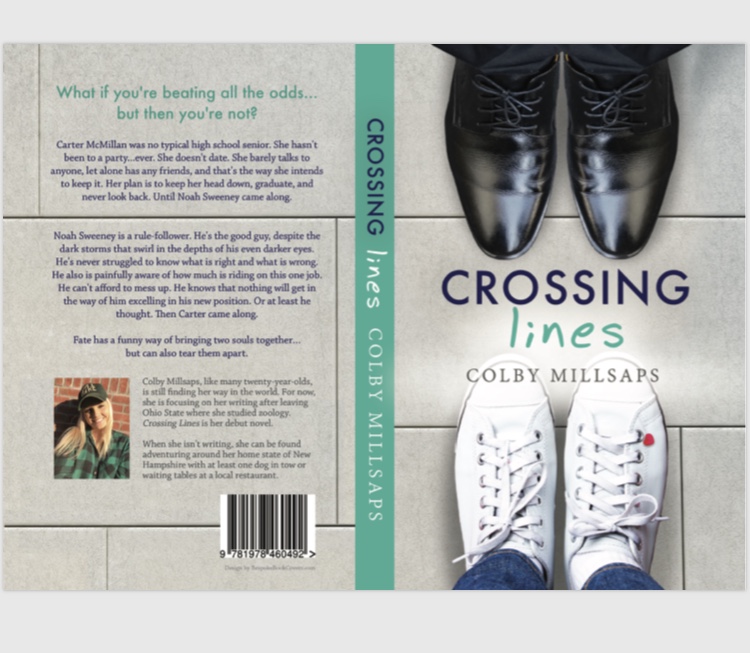 Hey guys!
I'm so excited to be writing this to you now. This past week has been extremely exciting for me as I finally have the cover ready for Crossing Lines! I cannot even begin to explain to you how awesome it is to finally see the final product of this. The design was completed by Peter from BeSpoke BookCovers out of the UK. I 100% would recommend them to any author going about self-publishing. I had this image in my head for the cover and explained it to Peter, knowing full well that I am no cover designer so it may be totally off-base, and he brought it to life almost exactly as I had imagined. He even let me suggest changes and changed a couple aspects from his original draft which I think is just so cool. I would love to know what you guys think of the cover! Please leave comments below.
Another update for you all. With the cover now officially finished, paperback copies are under review. Release date for all forms of Crossing Lines will be December 5th, only three weeks away!
Thanks so much for keeping up with me! Cannot wait to hear what you think!
-Colby