Doors has been released!
Follow the link below to order your Kindle and paperback copy today!
Author Life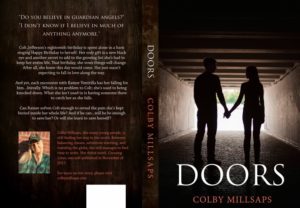 Colby Millsaps novels Crossing Lines and Doors are both available now on Amazon in both Kindle and paperback versions! Make sure you get your copies now and leave reviews behind on Amazon, Goodreads, or Barnes&Noble when you finish.
Adventure Life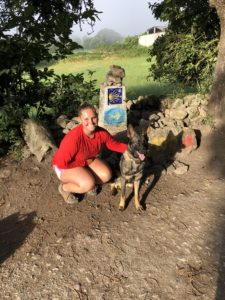 Growing up in rural New Hampshire has left a love for the wild and adventure in Colby. Now paired with her own personal adventure buddy in her dog Maverick, they are taking on the world one day at a time.
Most recent adventure: Hiking the Alps - from Martigny, Switzerland to Aosta, Italy, the Italian Dolomites, Austrian and Bavarian Alps, and a walk across Liechtenstein
Next Adventure: Kungsleden - Sweden
New Hampshire 48 4,000 footers...Currently 16/48
Follow @adognamedmav.gsd on Instagram for more photography and dog life
Thank you!
Thanks for visiting! Feel free to follow what's happening with Colby through her blog posts here, or follow the link to her Instagram featuring quotes, behind the scenes info on her two novels, Doors and Crossing Lines, looks at future projects, and poetry.